Ordering Food online is becoming the new normal, considering the convenience it comes with and the opportunity to save time. Most renowned restaurants now have online platforms where their customers can reach them and order from the available menu. Aside from convenience and saving time, using online restaurant ordering apps has presented customers with unlimited service, connecting them with their favorite restaurants, as well as providing these restaurants the platform to serve their customers online. Here are some Online Restaurant Ordering Apps that are created to connect customers to the best restaurants in their regions.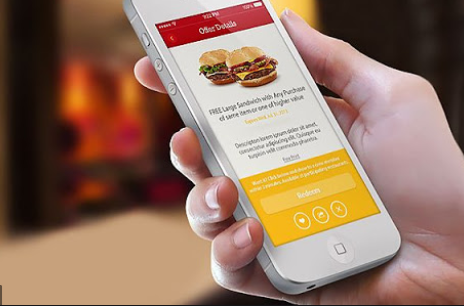 SEAMLESS
Seamless is among the most widely used online restaurant ordering Apps, maybe because of the great user interphase of the App, or probably because they offer one of the cheapest delivery fees at $6 per delivery. The Seamless App is suited both for Android and iOS devices.
goPUFF
From research, goPuff has the cheapest delivery at a flat rate of $1.9, and yes, they provide great services too. The goPuff App is suited for both Android and iOS devices.
GRUBHUB
The GrubHub app connects it's users to over 50,000 restaurants in over 1,100 cities, that's definitely a great advantage, giving them a wide variety to choose from. Also, the delivery fee is determined by the restaurant. The GrubHub app is suited for both Android and iOS devices.
INSTACART
Instacart is also one of the most popular online restaurant ordering apps, with an annual membership fee of $149, you get your deliveries for free, as often you place orders in a year. Otherwise, you'll pay a delivery fee of $5.99 per order. The Instacart app is suited for both Android and iOS devices.
POSTMATES
Among the other online restaurant ordering apps, Postmates offer quite some unique services like grocery shopping alongside connecting their customers to over 100,000 retail shops. Postmates partners get to pay $1.99-$3.99 per delivery, while every other user pays $5.99-$9.99 per delivery. The Postmates App is suited for both Android and iOS devices.
DOORDASH
Doordash is known for its prompt delivery services, with a delivery fee of $5.99 flat rate. They are quite competent with their services. The Doordash App is suited for both Android and iOS devices.
UBER EATS
The Uber eats App is also an easy use probably because the name Uber has become a household name, and they've proved over time to be reliable. Their delivery fee is based on the distance and it starts from $4.99. The Uber eats App is suited both for Android and iOS devices.
The above-mentioned apps are mostly used by customers who wish to order their food from online restaurants. If you're a restaurant owner, and you're wondering how you can get your customers online to contact you, then the following Apps are for you.
GLORIA FOOD
Gloria food offers great services and they actually have one of the cheapest charges, and compared to the services they provide, their charges could be considered to be fair. At $19-$29 a month, they can help you run your restaurant business online.
CHOWNOW
ChowNow has some very good advantages over the other apps as they are in partnership with Google. They even offer you other ways to make money aside selling food to your customers. They charge $199 for a start and charge $99 monthly.
ORDERING. CO
Ordering.co is another App that gives a really good deal to restaurant owners for the relatively little cost of $29 per month, considering they use leading technology for their services.
RESTOAPP
For the sake of start-up restaurants, the Restoapp App, unlike the other apps has no costs, and they almost as many great services as the others that have been mentioned.
In Summary, whether you're a consumer in search of a great online restaurant ordering App, or you're a restaurant owner who wishes to connect with customers online, these Apps are great tools to help you achieve your goal, and apart from cooked meals you can also order groceries, snacks as well as beverages from them.
PEOPLE ARE ALSO INTERESTED IN: Order Food Online With Delivery – One Click Away
Was this article helpful?