The facetime feature is an apple feature that is known to only iPhone users, it's a way of chatting with friends using WIFI or cellular data instead of the traditional phone lines. Facetime simply is apple's video or audio chatting platform.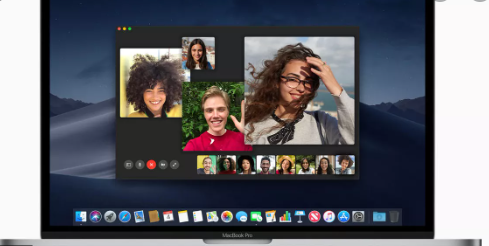 When making a facetime call either through the facetime app or iMessage, it must be activated first before using it. This feature can be activated automatically using your phone number, but you can also choose to use it with an email address instead. FaceTime will run automatically after your ‌iPhone‌ is activated with a SIM card. Facetime is an app that is available across all Apple/IOS devices like the iPhone iPod touch, iPad, and the Mac.
For some time now, FaceTime was limited to just one-on-one conversations but that all changed a couple of years ago when Apple released Group FaceTime calling. With this new feature, you can participate in Group FaceTime video and FaceTime Audio calls with up to 31 other people (for a total of 32).
How to Place A Group Facetime Call On iPhone and iPad
There are two ways to FaceTime with multiple people on an iPad or iPhone: through the FaceTime app and the Messages app.
Using the Facetime App
Open FaceTime on your iPhone or iPad.
Select the + button in the upper-right corner.
Browse through and select the contacts you want to add to the call. You can also manually enter phone numbers or email address
Enter up to 30 additional contacts.
Choose either Video or Audio to place your FaceTime call.
Using the iMessage App
FaceTime is also integrated into the Messages app and it can be used to place a group FaceTime call to members of a group iMessage thread.
Open Messages on your iPhone or iPad.
Tap on a group conversation or start a new one.
Tap the avatars of the conversation participants in the top-center of the screen.
Tap FaceTime.
How to Group FaceTime on Mac
Starting a Group FaceTime call on a Mac computer is easy, Just Like the iPhone and iPad, Mac users can also initiate a Group FaceTime call from the Messages app
Launch the FaceTime app for macOS and sign in using your Apple ID.
In the search field, enter the names of the people you want to add to the call. You can use their name, email, or phone number.
Tap on either Video or Audio to start a FaceTime call.
PEOPLE ARE ALSO INTERESTED IN: Online Restaurant Ordering Apps – 11 Best Online Restaurant Ordering Apps 2020
Was this article helpful?