Change Password for Facebook – Facebook allows its users to change their passwords from time to time to keep their security intact. A lot of activities happen online which becomes a threat to people's security over time. Things like hacking and illegal attempts to access individuals' private accounts on social media platforms have been on the rise. Facebook is the most popular social media platform in the world and several unauthorized activities take place on by the day Facebook.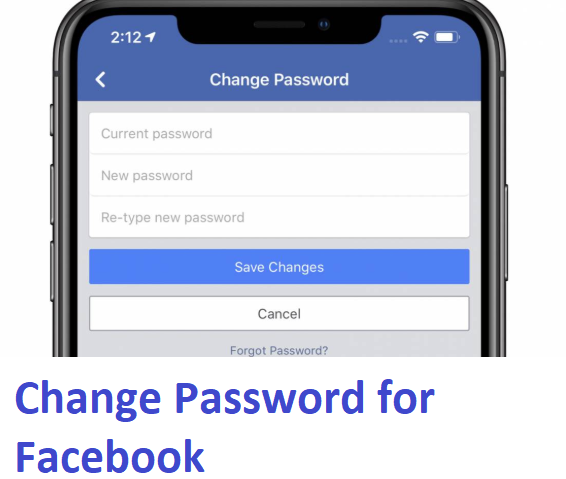 Facebook values the security of its users a lot and they give their users the information and features to help them secure their accounts. Although, most times, Facebook users ignore the valuable information the Facebook Help Center provides them for their own security. Changing your Facebook password regularly is one protective measure you can take in securing your Facebook account. Nobody wants to have an unpleasant experience when using Facebook. I am sure you don't want to wake up one morning and discover your Facebook account has been taken over by someone else. Most persons want to change their Facebook account password but honestly do not know how to go about it.
As a Facebook user, you are advised to have a strong password known to you alone. At some other times, users can forget their passwords when they want to access their accounts. Don't panic, all you need to do is click "Forget Password" on the signup page and follow all the procedures required to get back your password.
Change Your Facebook Password – Step by Step
Sign in your Facebook account
Locate your Facebook settings whether you are making use of the app or the web version
Tap "Security and Login"
Get to "Change Password"
Click "Edit"
Enter your current password
Enter your new password
Tap "Save Change"
Once you follow all the steps above, you are assured of your Facebook account change.
PEOPLE ARE ALSO INTERESTED IN: SurveyMonkey App For Android Free Download – Download SurveyMonkey App
Was this article helpful?