You can download the latest version of WeChat APK made available free for android devices. You should include this unique and accessible messaging app on your Android phone.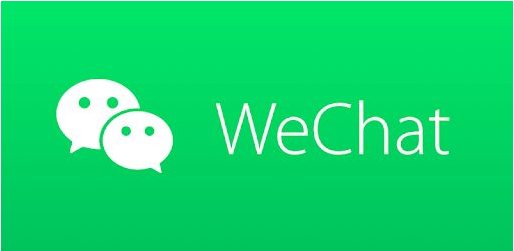 Description WeChat
You have been the opportunity to finally get over all of the other boring messaging apps or you can just add this one among the others. However, you should download this WeChat made for android devices and get the chance to experience a unique kind of way to communicate with your family and friends at any time you want, no matter your location.
WeChat Features
You might be wondering why you should choose this messaging app over the standard phone messenger or Facebook and WhatsApp. We are here to tell you that, there are a lot of different features that come with this app that makes it more unique compared to other messaging apps.
We are going to take a look at the different features that comes with this amazing app:
Multiple Chatting Options: apart from just sending a simple message to your family and friends, the app has made it possible for you to also be able to send voice messages, videos, and photos to your contacts. Not only that, you are also allowed to share your location and more to 500 different people if you wish.
High Quality Calls: when making calls with this app, quality and distance can never be an issue. It is possible for you to make voice and video calls with over nine different family or friends from different parts of the world.
Share Your Location in Real-Time: in case you do not know your directions anymore, you can simply share your live location with other people.
Share Moments: you can also be able to share your favorite photos and videos to create memories.
Share Your Day with Time Capsule: this is a feature similar to stories, you can just post a video of your day and have it disappear after 24hours.
Lots and Lots of Stickers: it comes with a lot of stickers that you can use to express yourself.
Create and Follow Many Different Accounts: you can create an account for yourself and add other people in order to share contents just like it is with other great social media and messaging apps.
Mini Programs: When using WeChat, you will also have access to other services on the messaging app. This makes it easier for you and you won't have to install them separately.
Top Stories: you will also be getting news of fresh and popular communities.
Many Games: this WeChat made for android devices comes with a lot of mini-games for users to use and pass the time.
Payment Services: this WeChat Pay is a virtual wallet that makes it possible for you to store your money and pay whenever you want.
International Calls: you can also be able to use the money in your wallet to pay the fees they charge for international calls. This will allow you to speak to anyone around the world.
Download WeChat APK for Android – Latest version
You should go ahead and download the latest version of this app in order to enjoy all these features and more.
RECOMMENDED >>> CCleaner Pro Mod APK 5.3.0 (Pro Unlocked, No Ads) Download