Word Blitz Game is one of the most common word puzzle games played on Facebook Messenger. Over 4 million Facebook users enjoy this game. Here is a game you can challenge anyone to. Players are allowed to invite their FB friends to join them in playing this game as they put out a challenge to them to see who is best with words.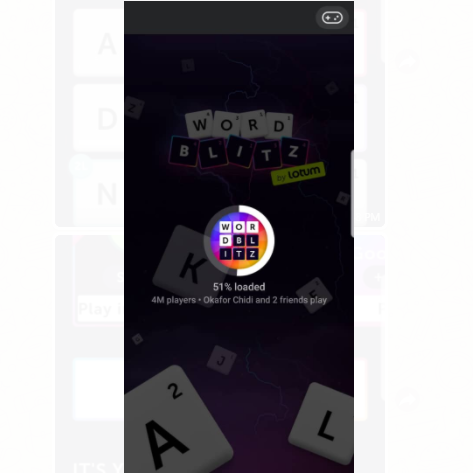 There are different game genres on Facebook at the moment but still, not every game is educative. Some are just used to pass time during leisure. Being educative as a game is what makes Word Blitz different from most games. It is a game that will test and build your intellectual capability. Just like Scrabble game educates you and helps you learn more about words, Word Blitz is one of those games that have the same effect. Playing this game, you will see improvement in your; Vocabulary, Intellect, Speed, and most importantly Spelling.
About Facebook Messenger Word Blitz Game
When playing Facebook Messenger Word Blitz Game you are time-bound. As you play this game, you are given a couple of words that you are required to arrange to fit in the spaces provided. Like any game, the beginning is always easier but as you advance, it becomes tougher. Players get to win bonus points for doing well in gameplay.
With the letters presented to you, the words you are spelling must be correct. This game requires smartness and if you don't have it, you can end up losing. Also, in Word Blitz, you can earn fireballs (points). Alphabet with extra points can help you win this game.
Playing this game with friends who are smarter than you can really be annoying since you may end up losing to them over and over again. Mind you, I have good news for you. With the cheats am going to be showing you, you can win even the best spellers in Word Blitz Game. Let's check it out.
SEE ALSO >>> How to Play Facebook Messenger Thug Life Game
How for Winning Facebook Messenger Word Blitz Game
⦁ With a web browser, enter www.findtheword.info/Search.aspx?stype=words-in-the-word&sword=BLITZ
⦁ Enter the words you are given smartly to save time
⦁ It will give you alphabets arranged in the right order
⦁ Then, arrange your alphabets as given you
How to Access Word Blitz Game on Facebook Messenger
Open your Facebook Messenger App (iOS or Android).
Use your search bar at the top to search Word Blitz.
Click PLAY.
RECOMMENDED >>> Play Facebook Messenger Water Slide Game Online
Was this article helpful?