Right from the beginning of time, innovations from the human mind has kept the world going. Today we have the Cryptocurrency as a means of exchange which is paving ways in the stock market. The funny thing about this digital asset is the two side beliefs about it in the world.
Some understand it pretty well as a profitable investment
Some others see it as a scam because it isn't tangible
Now, what is Cryptocurrency? It is a currently embraced globally as a means of exchange in the world of finance whose transaction as guided by standard cryptography.
Most Commonly Used Cryptocurrencies
Digital money is no longer so new to the ears of people. To some, the only digital transactions they want to do are the ones with their bank. The truth is, people are currently investing Millions and Billions of Dollars into Cryptocurrency Minning which can only be done in regions where you have a steady power supply and uninterrupted access to the internet. You may have heard of some major digital currencies like; Bitcoin, Ethereum and Ripple but the truth is, they are well over 1000 cryptocurrencies existing in the world today. Below is a list of the most common;
Bitcoin
Ethereum
Ripple
Litecoin
BAT
Stellar (XLM)
NEO
Dogecoin
Cardano (ADA)
Bitcoin Cash
Why Cryptocurrency May Be the Future
Currently, these currencies are accepted all over the world. You and I know about the world's major currencies which include;
As interesting as it may sound, do you know that some Shopping Malls, Hotels, and even Schools now accept the use of a cryptocurrency like Bitcoin for payment? Then what is there to say again. It simply means that the world is moving from online banking to the use of digital money. This would take a while but, I see the stock market of the world evolving around digital money. Let me give you a hint, do you know that Kenya is the highest users of mobile money in the world? Check the reason for this here.
Schools in Kenya now accept Bitcoin for tuition fee payment. It has been made so easy that parents over there now open Crypto accounts for their kids which makes payment of fees even easier. How does it make things easier? Unlike, saving money in the bank where you only have little interest added to your account, they would rather invest in Cryptocurrencies which gives them added benefits with time.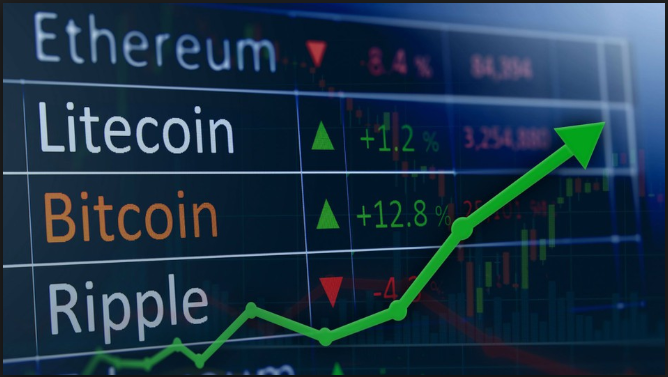 More on Crypto
So for instance, a father can invest in Ethereum or Bitcoin by opening individual accounts for his two kids and as he keeps trading or mining, the currencies may add great value. So that can automatically solve the problem of his kids' tuition fees since it's now an investment which takes away a weight from his shoulders. A met someone like this from Kenya.
In Dubai, Shopping Malls and Hotels now accept the use of these digital currencies for payment. As this keeps happening, Crypto would one day be accepted for every exchange which requires money. I have met several persons who understand Crypto transactions more than they understand that of the bank. And they mostly prefer investing in Crypto rather than saving their monies in the bank.
As these digital monies keep taking over the world, I see a time where banks may no longer be necessary for financial transactions because everything would be online using digital monies.
PEOPLE ALSO READ: American Express Cash Magnet Card
You can also read this for a deeper insight into everything you need to know about Cryptocurrency and its origin
You can leave your comments below. Thanks and have a great day
Was this article helpful?