Facebook Pay is a payment option for Instagram shopping now. Shopping on Instagram is going to get even more interesting. Before now, Facebook users have been making use of Facebook Pay on the FB Marketplace service.
Pretty soon, Instagram users shopping on the IG platform can easily make payments too, using Facebook Pay. Since the acquisition of Instagram by Facebook in 2012, a lot of synchronization has taken place to help both services function even better. One of the newest is the ability to purchase items on Instagram shop online and being able to make payments using the Facebook Pay option.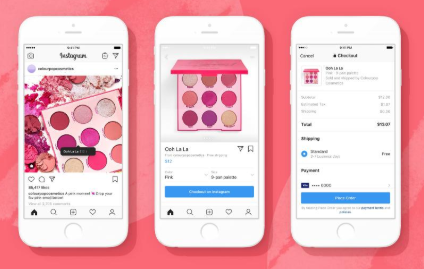 Instagram Shopping
Just like you have Facebook Marketplace, the company has developed another new feature called "Instagram Shopping". When it comes to marketing and advertising of products online, Instagram is of no doubt one of the most used platforms for that. A lot of buying and selling takes place on IG but for market security, Instagram Shopping was developed.
You can now shop items from brands you follow on IG with ease. Also, through the Feeds and Stories of these brands, you can contact them at any time. Using Facebook Pay on Instagram Shopping will at the moment be available to a selected number of individuals in the USA but it's going to be available worldwide.
SEE ALSO >>> How To Apply For Amazon Credit Card
Requirements for Facebook Pay Payment option on Instagram
To use the Facebook Pay payment option on Instagram, you must have activated it on your FB account. As a brand owner on Instagram, it's important you know how to set up Facebook pay. Your Facebook account will need to be accessed for activation of the payment option.
Users will be required to also add their PayPal, Credit Card or Debit Card to their FB Payment option. You can only access Facebook Pay using the official Facebook mobile app.
How to Easily Setup Facebook Pay – Step by Step
Simply use these steps:
Open your Facebook app.
Click on the menu button.
Click on "Settings & Privacy".
Tap "Settings".
Click on "Facebook Pay" beneath Account Settings.
Now, enter your payment method.
TECH NEWS >>> Google Map Combine Bike-Share Location With Navigation
Was this article helpful?