How to See Saved Wi-Fi Password on Android Devices – Remembering passwords most times can be very challenging, especially the little ones like that of a Wi-Fi. You might be wondering how you can show Wi-Fi password on Android. Regardless of the reason you need the password to Wi-Fi for, we'll show you how to locate saved passwords on Android.
Just so we're clear, the methods I'm about to show you only works for networks you've already connected to in the past.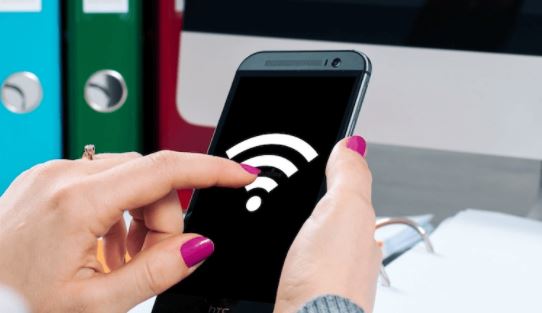 How to View Wi-Fi Passwords on Android Without Using Root
For All Android 10 and above devices, you can now view the Wi-Fi passwords for your saved networks without having to root your device.
To view the Wi-Fi passwords on your Android 10 and above, head to Settings and click on Network & internet. Next, tap Wi-Fi and you'll find your recent Wi-Fi network at the top of the list. Click on it to view options for the network or a past connection in Saved networks.
On the page you're now on, select the Share button. But first, a confirmation PIN code or face/fingerprint will be required to carry on. Now you'll be able to see your network's Wi-Fi password listed below a QR code.
For any reason the password does not appear, you can quickly scan the QR code on another device to add it to the network.
How to View Wi-Fi Passwords on Android 9 or Less
Like I mentioned earlier, the method list above doesn't work for Android 9 or older. Of course, there's always another way out for situations like this but's quite unfortunate that your device has to be rooted for this method to work.
The reason being, the credentials for saved networks are in a protected directory of your phone's storage. You're not granted permission to view the folder or the file if your phone isn't rooted.
If you are rooted, you can head to /data/misc/wifi using a file explorer app that supports root browsing. Open wpa_supplicant.conf and you should see your network name (SSID) and its password (PSK).
If this doesn't work also, you can simply try using an Android Wi-Fi password viewer app like Wi-Fi Password Viewer.
How to View Wi-Fi Passwords on Another Device
If you aren't rooted and make use of Android 9 or older, the best option is to check the Wi-Fi password on a desktop device instead.
ALSO READ>>>>Don't Know What Kind of Phone You Make Use Of? How to Check
Was this article helpful?