The FaceTime app is a video telephony mobile application owned by Apple which is most common to iOS users all around the world. iPhone, Mac, and iPad users are the ones who get to enjoy this app since it is available solely on the Apple App Store. When making use of the FaceTime App, users are given access to Group FaceTime that is, have a group video call. Unlike most apps that do video calls with a limited number of persons, FaceTime allows use have a group video call with up to 32 persons at the same time and this moves the 2-party FaceTime to an entirely different level.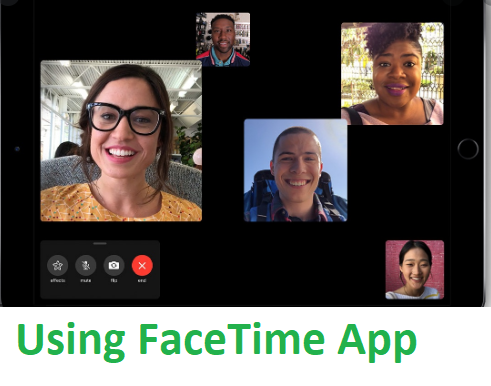 At the point where you are having a 3 way FaceTime with up 10 persons, you get to see participants in small tiles. When you click on anyone's tile, the image of that person appears more visible. Once you have downloaded the app from your Apple App Store, all you need is a functional camera on your device, and you are good to go. When you want to 3 way FaceTime, you have options to help you with it. The first is, making use of the FaceTime app while the second is, using the message option on your device.
3 Way FaceTime Using the FaceTime App
Using the FaceTime App, follow the guide below:
Click the FaceTime App on your iOS device and click the plus (+) icon
The plus icon is close to the contact of the friend you want to FaceTime with
You are allowed to enter the phone number or email address of the individuals you want to invite
Click the video option for video calls and the audio option for audio calls.
3 Way FaceTime Using the Message Option
Using the Message option, follow the guide below:
Click the message icon to open and select the group conversation you desire to use for video call
Click the profile image (Could be an avatar) found at the top of the message
Now, select 'FaceTime" to begin a video call or "Audio" to begin an audio call.
You can make use of the method both for 3 way and a larger number where you have up to 32 persons participating.
PEOPLE LOVE TO READ: How to do 3 Way FaceTime Using the FaceTime App
Was this article helpful?