The FaceTime app is one app popularly known amongst iOS users. It doesn't matter whether you are making use of an iPhone, iPad, or Mac, once you have an Apple device having a camera, you can video chat with your friends using the FaceTime app. You get this app from your Apple App Store and as you follow this article through till the end, you are going to know more about this app, just sit back and relax while we go on the ride.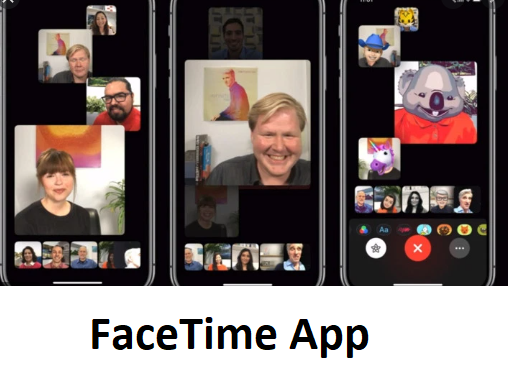 About FaceTime App
FaceTime is a mobile application owned by Apple. This app functions as a video telephony app that grants users access to make video calls on their Apple devices. FaceTime app functions on iPhone devices and is compatible upwards with iPad 2, iPod touch, and newly introduced iOS devices.
There are a lot of reasons people love making use of the FaceTime App. One of the major ones is, the app allows you have a group video called known as "Group FaceTime" with up to 32 persons at one instance taking the 2-party FaceTime to a whole new level. Once you are having a 3 way FaceTime call with 10 persons or more, you get to see participants of the call appearing in small boxes on your screen. A click on the small boxes or tiles of anyone increases the visibility of that person. Meaning you get to see he/her even better.
How to 3 Way FaceTime – Step by Step
To 3 Way FaceTime, simply follow the guide below:
Click the FaceTime app on your device
Click the plus (+) icon near the contact of he/she you want to do a FaceTime with (You are allowed to enter the email addresses or phone numbers of the persons you desire to call)
Click the video option to have a video call or click the audio option to make the call an audio call.
PEOPLE LOVE TO READ: How To Earn From PalmPay App – PalmPay Money Links 2020
Was this article helpful?