The Xbox 360 controller is an important accessory to play the games available on Microsoft Windows Xbox 360. Every ardent video gamer is particular about their controller and how effective it is. Connecting your Xbox controller to your Windows PC is not supposed to be a difficult task if you have the wired Xbox controller. However, if you're using the wireless Xbox controller, then it's a bit complex more so if you don't have a receiver. If you're on the latter boat then this guide would be very valuable to you. You have to take note of these first.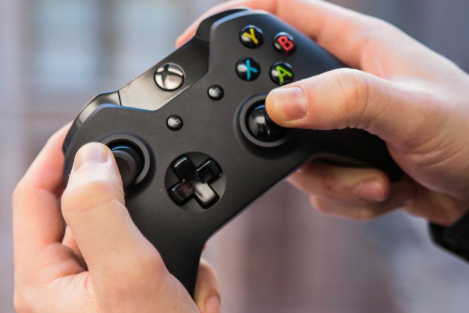 You Require A Receiver (Adapter)
Every Wireless Xbox 360 controller requires an adapter for it to be connected to a PC. There's no way to skip this and there is no way around it.
You Can't Connect Your Controller Via Bluetooth
A lot of people have misunderstood and think that they can easily connect their wireless controller to their PC via Bluetooth, just like their other devices, but this is absolutely false. The reason is, the Xbox 360 controller has a particular USB adapter which is uniquely designed to work with it and this is the only designed means to connect your Xbox controller to your PC.
SEE ALSO >>> How To Answer The Puzzle Of 4 Pics 1 Word Online Facebook Game
How To Get An Adapter/ Receiver
This on its own is a treasure hunt if you didn't purchase the official Windows wireless Xbox 360 set. If you did, then you should let out a hallelujah and go straight to "How to connect". If you didn't, then you're up for the hunt. While it's not an impossible task, it definitely comes with some sweat. These are ways you can get a Microsoft adapter for your wireless Xbox 360 controller.
The easiest way is to go for a clone, but we all know what happens with clones, worst-case scenario, you may get one that is incompatible after you must have bought it. It's a gamble, but the easy gamble.
The second way which may be your best option is to find on Amazon a separated official Microsoft Adapter. This is quite tasking because if you want to get a genuine buy, you have to pay some extra attention to the product details.
The third way is one that you can go for when you don't want to take the risks of the first two options, if you would rather take the safe path despite the cost, then this is it. The option would be to purchase a new and complete set of Microsoft Xbox 360 Controller, which comes with all the accessories you need. You can sell off the Xbox Controller after you retrieve the follow come adapter, this way you get to retrieve some of your money spent.
How To Connect Your Adapter (For Windows 7 And Earlier)
First plug in your adapter to your PC, click on "Install the software automatically". However, some versions of windows would require you to download the drivers you need to install the software first. After doing this, click on "Start" and go to your "Device Manager" to confirm that your adapter is installed. Proceed to "Pairing your controller to your PC".
How To Connect Your Adapter (For Windows 8 And Later)
First plug in your adapter to your PC, after some seconds it would be detected and installed on your windows. Click on "Start" and go to your "Device Manager", there you would be able to see the info of the adapter.
RECOMMENDED >>> How To Link WhatsApp To Facebook Page
Was this article helpful?