Facebook Live Learning – Facebook Live is no longer a new tool on the Facebook platform. People use it every day for different purposes. All the purposes are still centered on passing information to people at a particular time without distance standing as a hindrance. Companies, brands, organizations, businesses make use of Facebook Live to host events that they want their targeted audience to engage in. The essence of live streaming is to create a strong connection between service providers and their audience.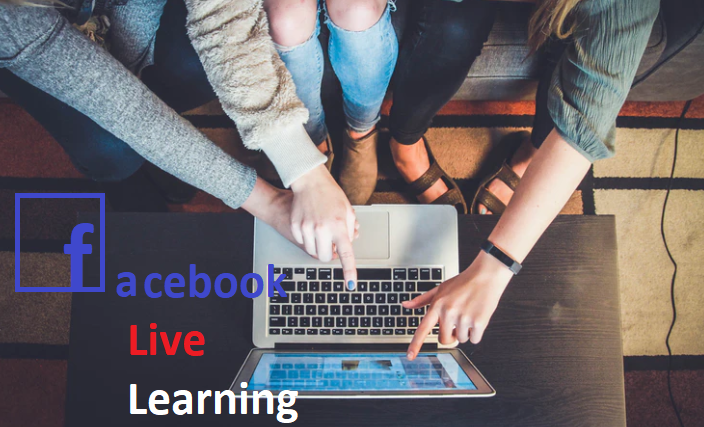 Once an event is hosted live on Facebook, individuals are invited and allowed to attend at any time. Organizations now make use of this tool to stream their events live. Seminars, workshops, auctions, and even classes are now held live, all thanks to Facebook.
Facebook Live Learning – Hosting and Attending Live Classes on Facebook
We live in a digital age where almost every service can be rendered online. Learning is a part of those services. In cases where there is a restriction from being physically present in classes, online learning solutions step in. Different companies are coming up with online live learning tools but one beautiful thing about the Facebook Live tool is the fact that both the visual and the audio build up are very standard. Meaning, you don't have to worry about the visual quality of even the audio quality. Big organizations make use of this feature all the time to pass information across.
Online learning is really being adopted in our world today. Apps like Google Classroom, Udemy, etc. are also used to make sure that students can attend classes, get assignments to do, even when they are not in school. This means you as a teacher can educate your students from anywhere. Facebook Live Learning is one of the incredible tools teachers can adopt now. You get to engage with your students and see their responses concerning what you are teaching. Students can ask questions in the form of comments and their teachers can get to see their questions and respond to them on the go.
How to Start a Facebook Live Learning Class
Starting a live lecture on Facebook is very easy but before you start, make sure you invite your students or audience letting them know the time for the class. If you follow the steps below, you won't have any issues starting your own live learning on Facebook:
Login your Facebook account using the app or web version
Click the camcorder icon found on your newsfeed
Input video description
Select privacy settings
Tap "Start Live Video".
PEOPLE ENJOY READING: Online Restaurant Ordering – The World Has Relocated