"Facebook (FB) Avatar Maker App 2020". Avatars on Facebook have been the hugest trend in the year 2020. Some persons create their avatars while others still wonder how people create these Facebook avatars. Certain individuals are not even aware of the fact that this particular feature is right on the Facebook mobile app.
Facebook avatars are cartoonlike characters which can be created by Facebook users for the purpose of sharing ideas and communicating emotions of different sorts. These avatars can be created using the Facebook Avatar Maker which is a section of the latest version of the FB mobile app. Facebook avatars are similar to Apple Memoji and Snapchat Bitmoji. Since FB avatar was launched, it is now common to see these avatars everywhere on Facebook. Users make use of them just like they make use of stickers, emoji, and GIFs. After customizing your avatar, you can upload it as your profile picture since the avatar maker comes with tools to make your avatar look like you if you desire.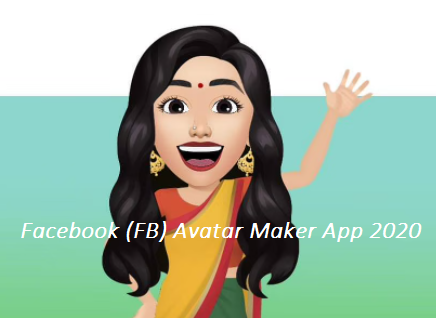 Facebook Avatar Maker
On social media platforms, Facebook inclusive, the use of stickers, emoji, and GIFs have become very much in use. These features mentioned above are used in chats and comment sections of social media platforms and messenger apps. Facebook is one of those platforms where they are most used. If this is the case, why is Facebook avatar so special since it has similar function as stickers, emoji, and GIFs?
SEE ALSO >>> Facebook (FB) Avatar Maker 2020 – Facebook Avatar Creator App | Create Facebook Avatar
There are several reasons why avatars on Facebook appear to be so unique. These reasons aren't far fetched from those listed below:
FB users get to customize their avatars themselves.
The avatars can be used on other social media platforms and messenger apps, not just Facebook.
There are several stickers, poses, and forms your avatars can take.
Your avatar can be used as your profile picture on Facebook.
Your FB avatar is very attractive for communicating than stickers, emoji, and GIFs since they can look just like the creator. Meaning they are actual stickers and emoji of you that are used to shares emotions.
Facebook Avatar Maker App
Facebook Avatar Maker is a feature present on the Facebook Android and iOS mobile apps. It isn't a stand-alone app that can be downloaded from either your Google Play Store or iOS App Store. So, don't bother trying to look for a Facebook Avatar Maker App on your app store.
How to Create Your Facebook Avatar With Ease
Before you create your avatar on Facebook, make sure you have the Facebook mobile app on your Android or iOS device. To create your Facebook avatar, do the following:
Update your Facebook mobile app on your iOS or Android device.
Open your Facebook app.
Click on the hamburger icon (The icon having 3 horizontally stacked lines).
Click "Avatars".
Click on the "Get Started" button.
RECOMMENDED >>> Facebook (FB) Avatar Creator App 2020 – Create Facebook Avatar in 2 Minutes | Facebook Avatar Is Available
Was this article helpful?