Facebook Dark Mode App Latest Version – Dark Mode is one of Facebook's features that has been quite wonderful to use. The feature is also known as "Night Mode". The sole purpose of night mode is to reduce the brightness of your screen totally given it a dark interface.
This feature protects your eye from the bright light comes directly from your device screen in order for you to be able to access your Facebook as it was night time even if it isn't. Now you can switch between the two interfaces. In my own opinion, I feel it's more beautiful than the default interface.
Facebook Dark Mode App
You don't worry about files and features being removed when you switch to the dark mode, everything still remains intact. The only change you'll withness is the change in color i.e from white to black. The dark mode isn't just for beautification alone it helps control your phone battery capacity.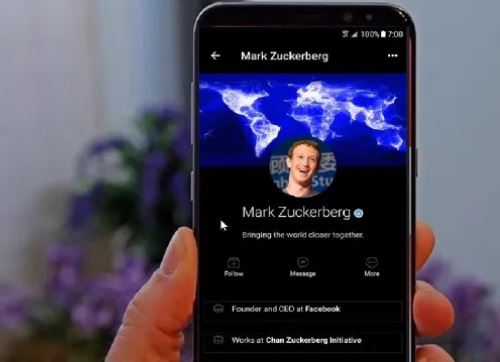 Major eye problems don't just come from the eye being defective alone, it is also as a result of looking down screens a lot. The dark mode helps to eliminate any threat from screen light.
How to Download FB Night Mode Version Latest Version
Open your Facebook app.
Now, click on the hamburger icon.
Click on "Settings & Privacy" after scrolling down.
You will see Dark Mode below "Your Time on Facebook" and above the "Language" option.
Click on the Dark Mode option to enable the dark mode theme.
Note: this feature is only available on Facebook Lite, Messenger, and on PC. The company has assured us that the dark mode will be coming to the main in due time.
ALSO READ>>>>Facebook Avatar Animation App | Free FB App Access
Was this article helpful?