Facebook Avatar Not Working Reasons – The avatar feature is without doubt the best feature that has come to the platform. Like its competitors Snapchat and Apple, Facebook has decided to give its users a feature that helps them create a replica of themselves in form of cartoons. Now you can go to Facebook, click on the avatar feature, and create a cartoon character of whoever you choose.
Moreover, users around seem to find it hard to access this feature because it's not working. But I believe they may be some reasons for this to happen. It is very hard to look away when you see an FB avatar on the platform and look away without wanting to know how it was created. That is why users have put so much interest in it.
Review Of Why The Facebook Avatar Might Not Work For You
Most times users can't seem to find where the avatar feature is because it doesn't appear on your home page but that's not a reason for having your avatar not working. I believe the major reason for not this feature not working is the fact that you haven't updated your app for a long time. The Facebook avatar is a recent app brought to the platform you might find it hard to access because your app isn't up to date. When the app isn't updated most times makes the app malfunction and work really slow.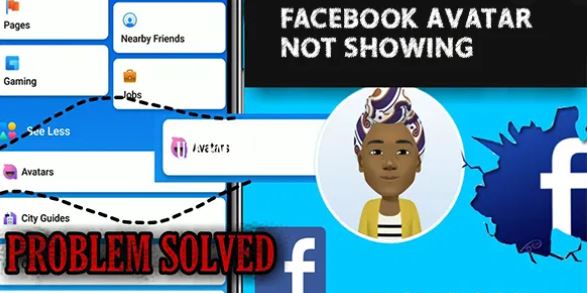 Not having this feature available in your country is another issue affecting users you really want to have access to this feature. Facebook only released this feature in places like the UK, the US, Africa, India, Australia, Europe, New Zealand, and Canada. I guess FB avatar will be available to everyone by 2021.
For those who have their Facebook avatar already and still find it difficult, my advice is to update it regularly so you don't miss in any f the latest features the platform has to offer to its users.
ALSO READ>>>>Why Can't I Get Facebook Avatar? – FB Avatars Access
Was this article helpful?