Email marketing service has been around for a long time and still remains one of the best ways of connecting with your audience, growing and turning them into customers, making you win out over other marketing platforms. In the course of this article, we shall be discussing what Email marketing entails, and how to use this platform in the best way possible.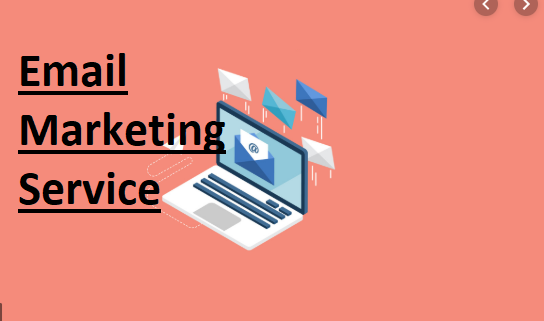 What is Email marketing service? – This is a constructive and valuable digital marketing strategy that involves sending messages to prospects and customers alike through the use of Emails. The concept of Email marketing finds its usefulness in turning your potential customers to full-time customers and one-time customers into loyal, consistent fans.
Importance of Email Marketing
Now that we have an idea of what Email marketing is, let's see why this platform is important and why it should be an important tool for every marketer:
Email converts better: It is a known fact that marketing through Email has a huge ROI of over 4000%, and has an average order value three times that on social media platforms. It's simply the fastest way to convert your leads to customers.
Email is one of the best communication platforms: However, Cliché it may sound, a lot of people, both old and young still regard Email as one of their best means of communication, and they tend to check and reply messages from their Emails faster than any other platform.
You're in control of your leads: using Email as a marketing platform, you have the advantage of owning your lists, unlike other social media accounts that can be blocked or suspended for one reason or the other.
These, amongst many, are some of the major relevance of Email marketing that puts it next to none in the marketing business.
How to Get Started with Email Marketing
You may be wondering how Email marketing service works, it's actually an easy skill to learn, one that will be of great benefit to you in your business. Below are steps broken down for better understanding:
Start with your list: the first step is to start building your leads and reaching out to your leads. There are many suitable platforms where you can gather your leads, this allows you to direct your focus on one path before choosing a marketing service.
Add an Email service provider: there are many Email service providers out there, starting from Gmail, Yahoo mail, AOL, to name a few. Choose an email service provider that shit's you and get started.
Start growing your Email list: after gathering your list and choosing an Email service provider, the next step is to start growing your list, in order to do this, it is advisable to employ a lead magnet, which we shall be discussing shortly.
A lead magnet more like something tangible you give away in order to get an email address in return. A lead magnet can be anything at all, it could be a webinar, eBook, free trials, quotes, coupon, etc. Find you a suitable lead magnet and start building your business straight away using Email marketing service.
READ: Email Password Reset | Gmail Password Reset | Yahoo Mail Password Reset | Outlook Password Reset
Was this article helpful?