With Easter just around the corner, everyone is beginning to wonder if the annual Easter egg hunt is going to hold. Every year, Snapchat organizes an event or its users, solely for Easter. It's so sad we had to celebrate we had to celebrate Easter in quarantine last year but that didn't stop the social media giant from giving this event.
Snapchat's Easter egg hunt a.k.a the Great Snapchat Egg Hunt, was so fulfilling last year and that's why users are beginning run out of patience. So the big question here is, will Snapchat return with its Easter Egg Hunt in 2021?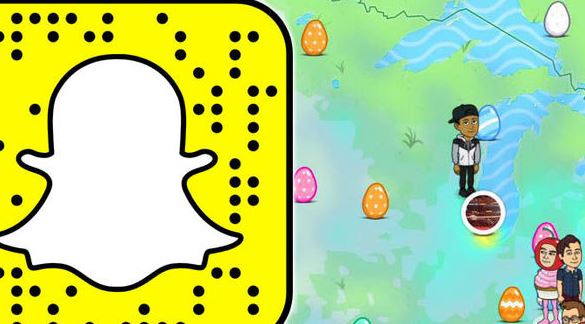 What is the Snapchat Easter egg hunt?
In this event, players make of their mobile device location services to track eggs using Snapchat's Snap Map.
The egg hunt is very similar to Pokémon Go, expect here you're catching eggs. In 2020, the event lasted for five days, concluding on Easter Sunday.
Using your phone's camera, you can see virtual eggs appear on the map as you move search around. Users hunt for eggs in real life to collect as many points as possible. Colored eggs are worth 1 point, while shiny eggs are worth 5 points each.
On geeting to any Easter eggs, just tap on it to collect it. In addition, players may also come across "chicks." When you tap on one, a mini-game opens up and those give you the chance to win an additional one to 10 points.
How to Dive Into the Snapchat Easter Egg Hunt
Participating in Snapchat's Easter Egg Hunt is a breeze, but it's essential to know the ropes. The first step is accessing the dedicated Easter Egg Hunt feature within the app. As you embark on your virtual hunt, familiarize yourself with the rules and guidelines to ensure a seamless and enjoyable experience.
In the next section, we'll guide you through the steps of accessing the Easter Egg Hunt feature, making sure you're well-prepared to dive into the festivities. From navigating the app to understanding the rules of the game, we've got you covered.
Easter Egg Hunt Review
Your total score, along with the global score and your friend's score, is in the top right corner of the Snap Map. You can still participate in the Easter egg hunt without sharing your location in Ghost Mode, or you can share with just select people.
When does the Snapchat egg hunt start?
The company released last year's notice on the first day of the event so we can assume that any updates will be published around March 31st.
Even though there's been some progress when it comes to COVID-19 with the different vaccines available, it would make sense for Snapchat to make sure its Easter egg hunt is doable from home.
Let's not all assume it's all safe to do something like this. Some countries are still battling with COVID-19. Anyways, be it virtual or real, it won't matter as long as we all have fun. I'm pretty sure the company is doing all it can to make users get the best for Easter.
#EasterHuntBuzz: Social Media Trends and Community Engagement
As Snapchat users dive into the Easter Egg Hunt, social media platforms buzz with excitement. In this section, we'll explore the hashtag trends and community engagement surrounding the event. From user-generated content to shared moments, discover how the virtual Easter celebration extends beyond Snapchat's borders.
Join the conversation and become part of the #EasterHuntBuzz as we explore the social media landscape during this festive season. Your hunt isn't just a personal adventure—it's a shared experience celebrated by a global community.
Related: Snapchat Easter Egg Hunt 2021
Was this article helpful?