Google Play Store is a follow come App created for Android users to access and download apps to enable them to maximize the functions of their devices. While a few of these apps on the store are purchased, most of them are Free. These Apps cover quite a wide range of categories and it doesn't matter what digital help you need, you'll definitely find the category that suits your need. The Categories range from Art and Design, Auto and Vehicles, Beauty, Books and Reference, Business, Comics, Communication, Dating, Education, Entertainment, Events, Family, Finance, Food and Drink, Games, Google Cast, Health and Fitness, House and Home, Libraries and Demo, Lifestyle, Maps and Navigation, Medical, Music and Audio, News and Magazine, Parenting, Personalization, Photography, Productivity, Shopping, Social, Sports, Tools, Travel and Local, Video Players and Editors, Wear OS by Google and finally Weather.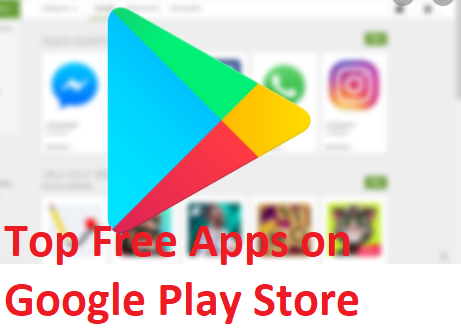 It is indeed impressive how all-encompassing the categories are, and I personally like to window shop on the Google Play Store, because there's always an App of interest. We will be surfing through the most important Apps in some of the categories that every device should have.
WhatsApp
WhatsApp is most likely the hottest App on the store, and basically every young person has this app on their device, most times, it's among the follow come Apps on Android devices. WhatsApp is the most popular chat App among social Apps, because of it's easy to use texting style. It also has some very unique features that make it outstanding in comparison to the other messaging apps. Another version of WhatsApp, is its Business App, this helps business owners to easily reach their customers, display their products (as they can create a catalog), and also chat with them live. There are some other accessory Apps that help maximize the use of the WhatsApp like the WhatsApp Status Saver which helps users save the status updates of their contacts.
Facebook
The Facebook App is a much older App, although it's also owned by the owners of WhatsApp. The Facebook App is remarkably the first Social App to suffice the internet, apart from the E-mail which kept people connected. The Facebook App is also a very interesting app that connects it's users from all around the globe, as you can find any user using its search engine. The Facebook App also helps users save memories as everything they upload remains in the cloud. Facebook has some unique features that make it different from every other social App, like the Birthday reminder feature, which keeps friends reminded about each other.
Instagram
The Instagram App is also owned by the owners of WhatsApp and Facebook, it is an equally exceptional social App that allows users to upload their photos and videos, these uploads usually trend as much as they are liked and commented on by other users. This App has given a lot of people the opportunity to rise to popularity as they upload content that sparks the interest of many.
Netflix
The Netflix App falls under the category of Entertainment and it offers great entertainment services. The App gives subscribers access to a wide range of movies, show, and documentaries from around the world, so much to keep it's users entertained. The Netflix app can be connected to a Smart TV, and a great sound system to give its users a perfect cinema experience right in their homes.
YouTube
The YouTube App is also under the category of Entertainment Apps on the store, and it's popular for the thousands of channels which it offers users to connect with. Videos are uploaded by owners of channels, of course, they are first scrutinized by the App managers before it gets to the viewers. The YouTube App is famous for covering a wide range of topics and through these channels, users have access to a lot of educative and entertaining content.
The Google Play Store is like the candy store of Android users, apart from the above-mentioned apps, there are still a lot of great, popular, and essential Apps on the store. If you are an Android user and you haven't downloaded these Apps yet, you definitely should, alongside the other amazing Apps on the store.
PEOPLE ARE ALSO INTERESTED IN: TikTok Lite For iOS Free Download – How to Download the TikTok Lite in iOS
Was this article helpful?