Since 2019, Facebook Dating has become one of the most common dating platforms in the world. Millions of Facebook users are already becoming a part of this service. People are already signing up for Facebook accounts in order for them to be a part of the awesome experience.
Online dating isn't new in our world today. It has become one major means for people to hook up with one another and find dates for themselves. There are lots of dating platforms, some of which include: Tinder, OkCupid, Bumble, Plenty of Fish, Hinge, Coffee Meets Bagel, Happn, Match, Clover, and many more. Facebook has now joined the list of dating services at this time. Facebook dating is becoming very much popular among individuals. The question here is, why should you switch to Facebook dating app? In this article, you are going to get quality information about the dating feature on Facebook.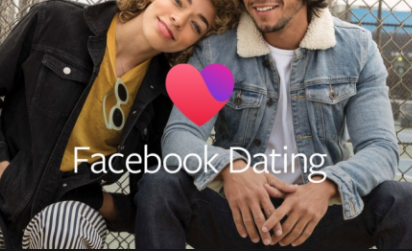 Facebook Dating
On September 5th, 2019, Facebook Dating was launched as a feature on the Facebook mobile app. Ever since people have really explored it to see if it is a credible platform as they expected it to be. Amazingly, there have been lots of amazing reviews about FB dating.
Facebook Dating is a service available right on the Facebook app to connect people who have the goal of finding a date meet in a world of their own. Facebook is a world of its own. Having over 2.7 billion users monthly gives the opportunity for people to get even more dates. This platform helps you build any kind of relationship you want. It is set in a way that you can meet singles who are near you and also singles in every age grade which are from different parts of the world.
Criteria for Facebook Dating
You must be 18+.
You must have the Facebook mobile app on your Android or iOS device.
You must be a Facebook user.
These are the major requirements for you to be able to explore the Facebook dating service. At the moment, not all countries have this feature on their Facebook app. Facebook is still working to ensure that everyone gets to become a part of their dating world with time. Let's see countries where it has been made available.
Countries Where Facebook Dating is Available
US, Facebook Dating is currently available in 19 other countries: Argentina, Bolivia, Brazil, Canada, Chile, Colombia, Ecuador, Guyana, Laos, Malaysia, Mexico, Paraguay, Peru, the Philippines, Singapore, Suriname, Thailand, Uruguay, and Vietnam.
Facebook Dating App
Facebook Dating isn't a stand-alone app. It has been made clear in this article that it is a feature found on your Facebook app. Meaning you can't download it from any app store at all. Am sure you understand this.
Facebook Dating Profile
Before Facebook can create a match for you, you must have a dating profile. This profile contains detailed information about you and it helps you get a perfect match based on your interests. Although, on Facebook dating, your profile is automatically created from your FB profile but you can still edit it if you want.
How to Set Up Your Facebook Dating Profile
Sign in to your Facebook account, get to where you have the Facebook dating icon to direct you right into the platform.
Tap "Start" and follow the on-screen instructions.
From the instructions, enter your gender and location and also upload a nice photo of you.
After that, a dating profile would be generated for you by Facebook using your Facebook profile.
After the generation of the profile by Facebook, click on the preview profile option to edit your dating profile to suit you.
Tap "Save".
Features of Facebook Dating
Secret Crush – This is a feature like nothing you've ever since on any dating platform. It helps you get a match within your extended friends on Facebook. Meaning if you have friends you like, you can add them to your secret crush list. Facebook allows you to add up to nine persons. Once any of these individuals sign in Facebook dating, they will be notified that someone has a crush on them. If they by chance add you to their own secret crush list too, it is automatically a match
To build a better dating profile, you can add your Instagram posts to your Profile in Facebook dating.
Users of Facebook dating service are allowed to opt-in groups and events to see people with similar interests.
It is a safe platform that makes it easy for users to share details of their dates and locations via Messenger.
RECOMMENDED >>> Facebook Dating For Facebook Users | Facebook Relationship
Was this article helpful?