Social media marketing and advertising are very important if you're aspiring to reach a targeted audience fast. Surely it is a very big move to go from one social strategy to paying real money for this. That is why it is necessary to understand all the options. In this article, we shall concentrate on some popular social media platforms and how to use them for social media marketing and advertising and also the kind of results that are to be expected.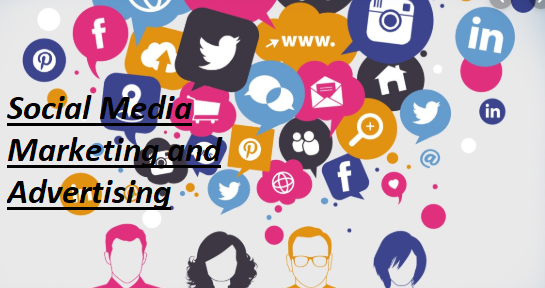 Though all social media platforms offer options for social media marketing and advertising but that doesn't mean you should go for all of them. When you are considering which social media platform to use, you should also consider the ones that will perform and deliver organically well. Social media platforms that light a spark with your fans and customer are obviously the choice for your first social media marketing and advertising campaign. You should also put into consideration the social media platforms that are most popular with the type of audience you are targeting before placing your ads.
For example, on Pinterest, there are more female users than male users, so if your target audience is females, Pinterest would be one of your top best options. Also, if you are looking to reach younger audiences and crowds, Instagram and Snapchat are very good platforms for your social media marketing and advertising.
Some Social Media Platforms for Social Media Marketing and Advertising
Since you already have an idea and knowledge of which social media platforms demographically fit your business let's discuss some social media platforms for social media marketing and advertising and what they have to offer.
Facebook ads were built and designed to help you build awareness for your brand and also increase your reach. It also sends traffic to your website, boosts engagement, encourages viewers to install apps, view videos and even communicate with you through Facebook messenger.
Instagram is owned by Facebook so there are no surprises that Instagram ads offer the same as Facebook ads though, you should note that Instagram is more populated with millennials.
You can promote your tweets with website cards. These website cards encourage people to visit your site and take part in some activities. You can also do these to start conversations about your brand or business.
With Snapchat ads you can get to a larger audience in order to increase your brand's awareness. You can also use Twitter to send traffic to your website or application, increase the rate of engagement and also encourage people to install apps and watch videos.
LinkedIn ads also help to create more awareness for your brand or company. It also encourages video views and boost engagements and activities on your site.
Among all other social media platforms that are used for social media marketing and advertising LinkedIn is the most business-oriented. It also offers options to target audiences based on qualifications in professions.
READ: How to Know the Most Played Games in Facebook Gameroom – Free Games That You Can Play | Games Full Free Download
Was this article helpful?