Do you really want to quit Facebook dating? Have you gotten to that point where you feel the Facebook dating app is no longer for you? If YES, then this article is just for you. Since FB dating was launched, millions of users have joined this awesome dating community. Although, it isn't available in all countries yet.
Why then would some users want to quit Facebook dating app? The truth is that people have personal reasons but that aside, Facebook has conducted a survey which has given the most common reasons users delete their Facebook profiles.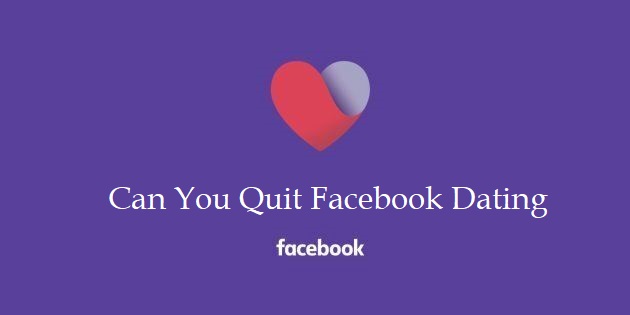 Most Common Reasons People Quit Facebook Dating
They met someone
Not getting the right amount of likes, matches, or messages
They want to start all over
Users are taking a break from dating or dating apps
Users didn't plan to use Facebook dating. They only did out of curiosity
They can't find or match with people they are interested in
The service is too complicated, slow, or has too many errors
They are concerned about their privacy or safety
Can You Quit Facebook Dating?
With these reasons states above, it is no longer a surprise that one can quit Facebook dating. YES, a Facebook user can quit Facebook dating any time he/she wants. As much as FB loves having users enjoy its platform, the company also respects the decisions of individuals who make use of its services and it works harder to make sure they can serve users better.
Is Quitting Facebook Dating and Deleting Facebook Dating Profile the Same?
The first time a friend of mine in the USA attempted quitting Facebook dating, his search results kept showing him how to delete his Facebook dating profile. This became a huge concern to him and he had to reach out to me since I have a vast knowledge about Facebook's features. The truth is, you don't have to get confused about this because the act of deleting your Facebook dating profile is the same as quitting Facebook dating. When you delete your dating profile, you are simply saying, you quit the dating service. All information about you in the FB dating community will be wiped off the platform. People will no longer see you and you can no longer get a match.
Does Deleting My Facebook Dating Profile Affect My Facebook Account
Deleting your Facebook profile doesn't in any way affect your Facebook account. Your FB profile remains intact with all the information in it. With this, you can continue to enjoy the use of your Facebook app and its numerous features.
How to Quit Facebook Dating App
Since deleting your Facebook dating profile is the same as quitting Facebook dating, the same steps apply.
Go to Facebook Dating Tab on your Facebook app
Click on the Gear icon at the top right of your profile page
Click on General
From the Account section, click Delete profile
Select a reason from the option why you want to delete your profile (you can also skip it if you don't want to answer)
Click on the Delete button to confirm your action.
ALSO SEE >>> Facebook Dating 2021 – All About Facebook Dating | Facebook Dating Online Service
Was this article helpful?