NEW FACEBOOK is a uniquely introduced Facebook interface that gives your Facebook app a uniquely different look from what you used to know.
Users of the Facebook service at the moment are given a prompt to switch from the Classic Facebook to New Facebook. Although the New Facebook is still in its testing phase but still, users are allowed to access and make good use of it.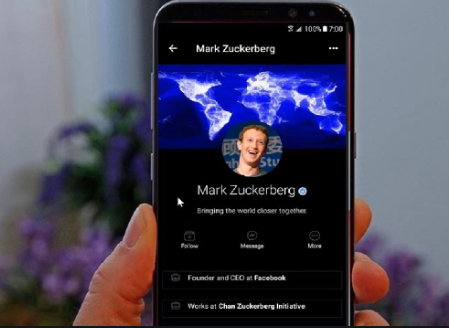 Over the years, different changes have occurred as regards the Facebook service but honestly, there has been none like this. New Facebook comes with a total change of your Facebook platform both on the desktop and the app version. Compared to the old Facebook, New Facebook is very attractive and has a unique look. The design is definitely something everyone would want to look out for. The speed and effectiveness of the platform has been taken to an entirely new level.
Dark Mode on New Facebook
Using Dark Mode on New Facebook is an entirely different experience. The Facebook app for Android comes with its own in-app dark mode. Meaning, you no longer need services or third-party apps to enforce dark mode on Facebook.
On the New Facebook, locating features is much easier. The functions of the Facebook app didn't change but some icon designs were changed and some features were also repositioned.
Before showing you how to use Dark Mode on New Facebook, let's see how you can switch from Old Facebook to New Facebook.
SEE ALSO >>> Classic Facebook Settings and New Facebook Settings
How To Switch From Classic (Old) Facebook To New Facebook
At this time, Facebook users are been sent the prompt to switch to New Facebook. As established earlier, it's still in the testing phase and Facebook wants users to have a feel of it in order to get feedback and reviews from its users.
Now, only a couple of persons get the prompt to switch to New Facebook but if you don't get it, not to worry, just visit your Play Store and update your Facebook app.
How To Update Your Facebook Android App For The New Facebook
Open your Google Play Store on your Android device
Using your search bar at the top, search "Facebook"
Click "Update"
Wait for the update to be complete
Then, open up your Facebook app to a whole new look
Enable Dark Mode on New Facebook: Using Facebook Android App
Open your Facebook App
Get to the "Settings" menu
Scroll down to the "Dark Mode" option and turn it on
RECOMMENDED >>> How To Change Your Signature In Outlook
Was this article helpful?