If you are looking for an online boutique that can deliver quality products to you as at when you need them, why not try out Mode Online. Mode Online Shop is owned byVroni Hertel and Nina Hertel. This online shop is aimed at introducing customers to;
New trends in fashion
New materials
Lastest fashion combinations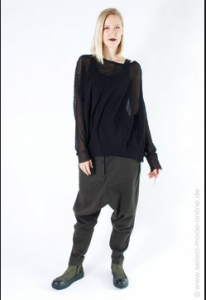 Mode Online works with profound fashion designers to give customers their heart rub in fashion. The truth is, their fashion offers are for both males and females all around the world. So you have nothing to worry about.
Categories on Mode Online Shop
As we all know, fashion has to do with everything we put on that makes us attractive to others. If you've not been getting attention from people you desire, I advise you visit Mode Online. They will give you a change in fashion ideas with their categories which include;
Designer – Where you find all designs and designers of your chose. Here, you are given the leverage to send a message

[email protected]

if you cannot find your size or color needed at that particular time
Men – Male wears including; Tees, Shirts, Pants, Pullover, Coat&Jackets
Women – Female wears including; Shirts, Blouse, Pullover&Knitwear, Dresses, Trousers, Jumpsuits, Coats, Skirts, Jackets, Waistcoats, Leggings
Accessories – Jewel, Belt, Gloves, Caps&Hats, Purses, Sunglasses, Gauntlets, Scarfs&Cloths
Shoes – Male and Female shoes
Bags – Beautiful Bags
Outfits – Get beautiful outfit ideas to help you appear stylish at all times
Mode Online Designers
Here are the designers you can find on Mode Online Shop;
ACKERMANN
ANIA SCHIERHOLT
ANNETE GORTZ
AZIZI
BARBARA I GONGINI
BLACK BY K&M
CINZIA ARAIA
CUTONE
HANNES ROETHER
ISABEL DE PADRO
JOSS-PURE-CASHMERE
MOYURU
NELLY JOHANSSON
NUMERO 10
PAL OFFNER
PAPUCEI
PETER O. MAHLER
PREACH
PURO
REINHARD PLANK
RUNDHOLZ
RUNDHOLZ DIP
SARAH PACINI
THOM/KROM
TRANSIT UOMO
And lot more…
These are great designers and are available on this online platform to give you the best quality in any fashion related item you want.
How To Make Payments On Mode Online Shop
Mode Online has made it easier for customers to pay for their purchase. You can make payment using any of the following;
PayPal
MasterCard
VISA MasterCard
Eps
Giropay
American Express
DHL
Paydirekt
Gift Coupons are also made available for customers.
Contact Mode Online here and get your wears. You can get more info about their services following the link.
Shop now!
All learn how to start up your eBay Online Store