Imo video chat is a free video chat that allows users to be able to connect with their friends and family for an impromptu video call. With imo app, you can be able to send messages to a person or a group of people on your contacts and the app does not only support video messaging but it also supports texting and voice calls also. Getting the Imo app is not really difficult, this article will give u guides on how to do that.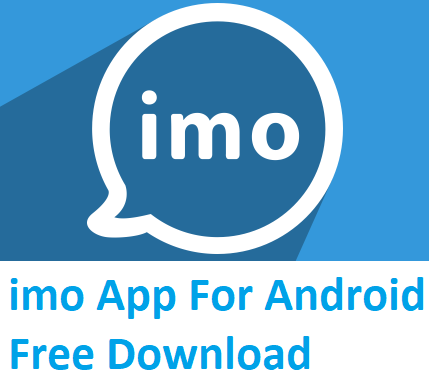 Imo app approves other social media networking platforms which include Google Hangouts, Yahoo, and Facebook. Sometime in 2013, Skype took over Imo but the company had to rebrand itself and it became the alternative to Skype, and video chat was added.
Imo has so many amazing features and these features include you being able to add your friends in separate groups in order to keep things organized. It is easy to set a status message with imo, and contains a chat history that is searchable and it supports sending voice messages. There is an additional sticker package as part of the features. It also supports notification that will be sent to your phone when you receive a message or a call.
How to Download and Install imo App In Your Android Mobile Phone
Here are steps on how to download and install the imo app in your Android device:
Go to Google play store and type in IMO in the search box then click on search
Click on IMO from the list of apps displayed
Click on the install button and allow the app to download and install it in your device.
Once the app has downloaded, click to open the app.
You will see that your phone number has been added automatically in the text box. If it was added, you can type it in manually.
Click on the "Next" button
The next page will display then type in the code that was sent to your device in the space provided for that purpose
Type in your name if required
Then click on "Get Started"
You can upload your profile picture or you click Skip in order to do that later
After signing up, you can start adding your contacts and inviting your contacts. You can start creating chats, making voice calls, and video calls. With the Imo app, you can make video calls with people in the same location as you or in other locations.
PEOPLE ARE SO INTERESTED IN – Top Free Video Calling Apps on Google Play Store
Was this article helpful?