Make juice game is all about blending different fruits in the blender in other for it to turn to a liquid substance. Which can now be served to your customers
Which consists of receiving customer's orders on the type of fruit juice they want. However, ensure to blend your fruit properly to avoid complaints from your customers. While blending each fruit, ensure you blend it properly and with care in other for you not to blend your hands with your fruit. Each fruit would give you a line you shouldn't pass (that line indicates you to stop blending the fruit once it has reached that line). If you crossed the line of the fruit, you would end up blending your hands with the fruit. Moreover, to be on a safer side, avoid crossing the line of the fruit.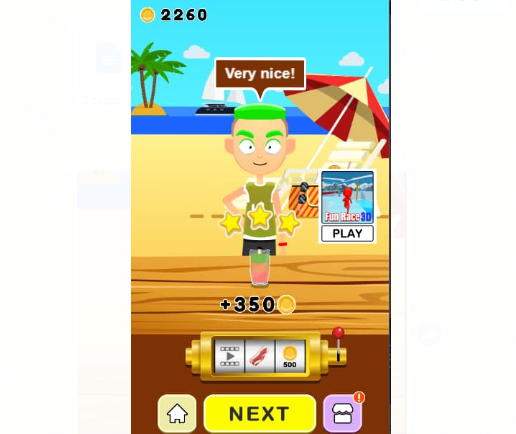 As you progress in the game, each person's order would accumulate. Whenever your customer makes an order ensure you deliver what they ordered for. If you don't do so, they won't give you a good customer review, and you would be paid less for your poor services. In this game, customer review matters in other to know the opinions of your customer. So, ensure in this game that you serve your customers well.
How To Gain Extra Coins On Online Make Juice Game
STEP1: for you to gain extra coins on this game, you have to play a slot machine. Once you have completed a level and you in extra coins to get some items, once you pass that level, a new page would open to congratulate you when you look below you would see where they wrote play slot machine. However, for you to be able to access a slot machine you have to watch some ad which would be for 30sec once the time is over you can play the slot machine and get extra coins, that if you spin the slot machine very well.
SEE ALSO >>> How To Answer The Puzzle Of 4 Pics 1 Word Online Facebook Game
Step 2: step two (2) is one of the easiest ways of gaining extra coins, which including serving your customers properly. When you make their juice according to the way they want it, you would get nice compliments from your customers, and extra coins would be added that if you make them happy with your service.
How To Avoid Failing The Game
One way to avoid failing online juice maker game is that you should avoid crossing the line placed on the fruit because when you cross the line, you can end up blending your hands with the fruit, which is not acceptable.
How to Access Online Make Juice Game on Facebook Messenger
Log into your Facebook account. How to log into your Facebook account? Log into your username, type in your password, and tap on the login. That way, you can access your account.
When your account is opened tap on the three (3) column on your upper screen, then it would direct you to another page
You would see other items listed on the page, but what you should look for is the word gaming.
On your screen tap on the word gaming, then it would direct you to another page. And on that page, you would see lots of games, then go for search and type the word make juice game. With that way, you can access the Make Juice Game on Facebook messenger.
RECOMMENDED >>> How To Multiply In Google Sheets (Using The 3 Basic Methods)
Was this article helpful?