Since the advent of electronic means of payment, buying and selling has now become more of transactions being done online than the older traditional means, today, with a PayPal account, people can do a whole lot of transactions that involve payment just within the comfort of their phone and an Internet connection, which is why it is of importance for us all to have the knowledge of what PayPal entails and how to open a PayPal account.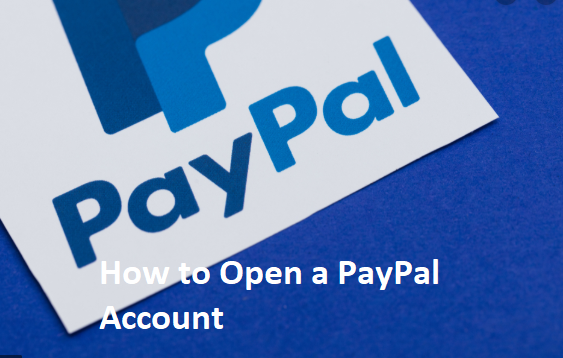 How to open a PayPal account | what is PayPal? -PayPal is an online service that facilitates sending and receiving money. This serves as a better alternative to traditional means of sending and receiving money. Your PayPal account can be used for a variety of commercial uses which include online auctions, receiving payments for goods and services, which in return, requires just a token for the transaction.
Features of a PayPal Account
One major reason why PayPal is very popular today is attributed to the fact that it allows people to pay for products overseas with just an Email address, it is very convenient and can be operated on both smartphones and desktops some notable features of a PayPal account include the following below :
Online payments
Credit card reader
Inventory tracking
Express checker
Online invoicing
Shopping cart
How to Open a PayPal Account |How does PayPal work?
PayPal operates in a simple manner and makes it convenient for both buyers and sellers alike. If you're buying through PayPal, you won't be charged for it, although the currency conversion fee may apply for payments overseas. You only pay a token fee after you make a sale, and that is the crux of PayPal service.
How to Open a PayPal Account
Now that we have an idea of PayPal and how the service operates, let's delve into the process of getting started with PayPal, and to do this you need to open a PayPal account. Below are the steps to guide you through:
Ensure you have an active Internet connection on your device.
On your preferred browser, log on to paypal.com to get started.
Select "open an account for free ".
Select between a personal or business account and then "continue ".
Enter your country, first name, last name, Email address and password (enter twice for authentication) and then select "continue ".
A confirmation message will be sent to your Email address for you to confirm the account opening process.
Once you're done with this processing, a welcome message will be sent to your Email notifying you that you've successfully opened your PayPal account and ready for you to start making transactions with your account within the comfort of your device.
READ: Facebook as Dating Site – Free Dating Online Facebook | Facebook Dating Site Free
Was this article helpful?