How to Make Money as An Entrepreneur on Fiverr Without Skills – Fiverr is a freelancing platform that aids skilled professionals in diverse fields to earn for themselves by being self-employed. Most persons who offer these services on the website have one or more skills making it seem impossible for you to make money without having a skill. This truth is, this isn't how entrepreneurs think. Fiverr is a very lucrative platform that people have become millionaires from. Freelancing platforms are becoming more and more popular in our world today but Fiverr is ranked as number 1 on the list.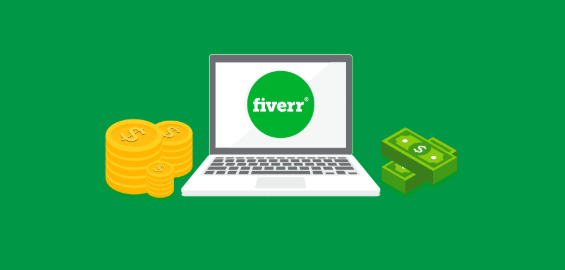 One very exciting thing about this service is, you get to join and start marking money for yourself without having to pay any fee. People make money from the comfort of their homes and do not have to answer to anybody or wake up early to go work for someone. Fiverr make it possible for you to earn more money being your own boss than working for someone.
An Entrepreneurs View of Business
When it comes to business, there are three (3) kinds of persons and they are:
The Entrepreneur
The Manager and
The Technician
The Entrepreneur – This is the visionary behind the business. He or she is the one who creates the business system and maintains focus on how to grow the business and how to make the system more effective.
The Manager – He/she is concerned with just making sure there isn't an alteration in the system. Meaning, his or her duty is to make sure the system runs as designed by the entrepreneur.
The Technician – Technician are the ones who do the manual work in the system as directed as the manager.
Seeing Fiverr Through the Eyes of An Entrepreneur
Entrepreneurs are not necessarily skilled people and they may not be so intelligent but one factor which makes them who they are is "Vision". If you are an entrepreneur, you will see Fiverr from a different perspective. A fewer majority are okay being Managers and huge chunk of the individuals in the society are okay being technicians so long as they have enough for survival.
Let me give you an idea; if you get on Fiverr and do a market survey of the services offered, it is possible you have people around you who offer those services and are willing to do them for a penny without having an idea they can get more from their skill.
What an entrepreneur should do is a proper market survey to get a good understanding of how Fiverr works. See a Review of Fiverr.
After understanding the platform, create accounts with gigs based on the services people you know offer. For instance, graphic design is one of the highest paying services on Fiverr. You probably lack graphic designing skills but want to make money from it. What you need to do is team up with someone or a group of persons who are good graphic designers and desire to earn more money. You can structure it in the form of a company where you receive the jobs from clients and your team or person you are working with gets to do the job.
Sign Up for Fiverr today.
PEOPLE ALSO READ: Understanding How Insurance Covers Funeral and Burial Cost: Insurance for Funeral Cost
Was this article helpful?