The Xiaomi Mi Box has become one of the most popular Android TV boxes mostly because of its very interesting features and capabilities. On the same note, the Amazon Prime Video is a great way to keep oneself entertained with the great line up of videos that are available on it. Now the challenge with Amazon Prime Video unlike other video streaming services is the fact that you can't access it directly with your Xiaomi Mi box. So, what happens if you want to access Amazon Prime Video on your Mi box, Is it possible? The answer is Yes, although it requires some setup, but after setting up, you would always be able to access Amazon Prime video on your Mi box. So, here are your options.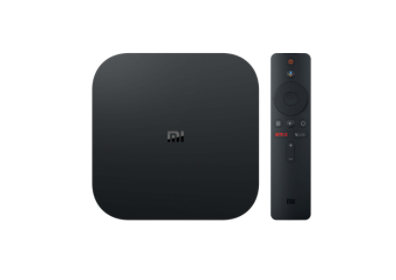 Use A Third-Party App Store (That Supports Amazon Prime Video)
Just in case you're wondering why you can't just use your Google Play Store, well, it's because these third-party app stores allow you to install some apps you otherwise won't be able to install from your Google Play Store and Amazon Video Prime isn't available on the Mi box Google Play Store. There are a couple of these third-party app stores that you can install, but ensure that you check them thoroughly before selecting. To be able to install this third-party app which would be in an Apk format, you need a file manager app. You can download one from your Google Play Store. Open the File Manager and create a folder for easy reference. When you download the Third-Party App, send it to the folder which you created. Go to your settings and click on "Install from unknown sources". Next, go to the named folder and install the Apk. With the Apk, you can now install "Amazon Prime Video". Now you can access your Amazon Prime Video on your Mi box.
SEE ALSO >>> How To Pair AirPods With Windows PC
Amazon Prime Video Apk
You can directly download an Amazon Prime Video Apk, instead of using the third-party app. Carefully select one to download and send it to a folder in your file manager (You can download a file manager app from the Google Play Store). Go to your file manager navigate to the folder where the Apk is, proceed to install the app. Also, ensure that the permission for "Install from Unknown sources" is enabled. After installing the Amazon Prime Video Apk, navigate to "Settings" and then select "Apps" and click on "Amazon Prime". Click on "Sign in" at the top left of the screen. Register your Amazon account on the app and you're good to go.
Bonus Method
This method doesn't involve downloading or installing any Apk files, however, you would require a PC to execute it. Following recent technology on smart TV, you can connect your laptop screen to your TV and since you can't use your Mi box to connect to your Amazon Prime Video directly, you can try doing this. Go to your Chrome browser on your PC and enter the URL ( www.primevideo.com ) Next, log in to your Amazon account on the website. Now you can select the video you want and start playing. As the video begins to play, navigate to the menu icon at the top right of your browser, and click on it. A drop-down list of options would be displayed, choose "Cast" from the list. At this point, your TV should already be set on Miracast, so when you click on cast, you would see the option of your TV. Select on the TV and the video would be displayed on your TV.
RECOMMENDED >>> How To Delete Cash App Account