How to Develop a Pivot Table in Excel – if you don't know how to make use of Pivot tables in Excel then I guess you haven't anything serious there because they are one of the most powerful and useful features.
This feature allows you to create professional reports for large amounts of data. You can group data into categories, and even build charts. Inn this article, you'll learn how to create pivot tables in Excel and how to use them.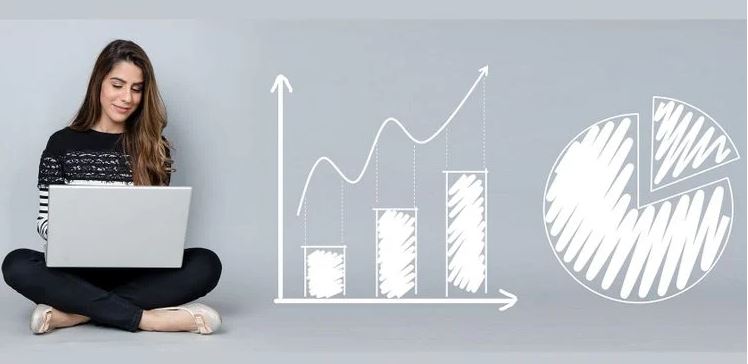 What is Pivot Table All About?
It is important to know what the pivot table is and how it can be used? A pivot table is an interactive view of your data. Pivot Pivot tables allow you to look at the same data from different perspectives.
These steps below will lead you in creating a pivot table and how to use your pivot table.
How to Create a Pivot Table
The following method describes how to create a pivot table:
⦁ Open the Excel spreadsheet you wish to analyze.
⦁ Make sure you data does not have any blank rows or columns and it only contains single row heading.
⦁ Select the cells you want to create a Pivot Table from by highlighting your data.
⦁ Click Insert from the menu provided.
⦁ Select Pivot Table.
⦁ In the pop-up window, check if the Table/Range is correct.
⦁ Next select your location for the Pivot Table.
⦁ Select New worksheet to place the Pivot Table in a new worksheet or Existing worksheet.
⦁ If you select the Existing worksheet, select the location you want the Pivot Table to appear.
⦁ Tap OK.
How to Use Different Pivot Table Fields for Different Views
This is where it gets more interesting. Now you can begin to use the system like a pro and capture different perspectives.
Follow the steps to use pivot table filters on your own data.
⦁ Click on the Pivot Table you built in the above steps.
⦁ Under Choose Fields to add to report, check all of the boxes to capture a full Pivot Table view of your data.
⦁ By selecting the + beside the Row Label in your Pivot Table, you can expand your data for a full view.
⦁ To sort your breakdown differently, you can drag and drop Rows. If you move the color to the top of rows, you can see the data change.
⦁ To see individual breakdowns of a specific row, drag and drop it from Rows to Filters.
⦁ A drop down option will appear above your Pivot Table, simply open the drop down and select any specific filter option you wish to analyze.
⦁ By selecting the + located to each Row Label item, you will see a detailed breakdown of your data.
ALSO READ>>>>5 Simple Steps To Highlight Text in a PDF File
Was this article helpful?