You can give the home screen of your Android TV a personal makeover with any of these top customization tips. Just as the smartphone version of the Android operating system, Android TV is a very customizable platform. One of the places that the customization options can be really observable is when it is on the main home screen.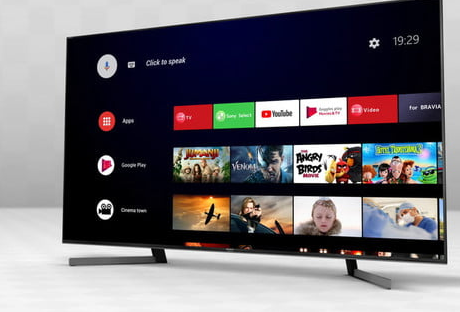 So, we are going to take a look at ways in which you can customize your Android TV home screen.
Customize Android TV Home Screen
Below are methods to customize Android TV home screen;
Selecting Your Favorite Apps
You might have to uninstall some apps that you do not make use of every day. For instance, so many people leave VLC or MX Player in their devices as an option video playback tool.
However, since you already know that might not make use of these apps that much, then there is no need to leave them to scatter all over your Android TV home screen.
So, you can customize it with your favorite apps.
To do this, just select your favorite apps by scrolling to the right corner of the Apps row, then click on the Plus icon, and select the particular app that you wish to add to your Android TV home screen.
SEE ALSO >>> Google Play Sign Out – How To Sign Out Of Google Play (Android & Windows Pc)
Using Recommended Content from Some Apps
When you are scrolling down on your Android TV home screen, you will notice most of the apps that you have installed are having recommended content within them.
Some mainstream video apps like YouTube and Netflix are most likely to display recommended content.
If you want to select the apps and channels show recommended content on your home screen, you can scroll down to the bottom of the screen and click on Customize Channels. or you can navigate to your Settings, then click on Preferences, click on Home Screen before you click on Channels, and finally click on Customize Channels. You then slide the toggles close to the apps/channels that you wish to enable.
Creating Home Screen Shortcuts for Your Side loaded Apps
One of the most annoying things about the Android TV operating system is when sideloaded apps do not automatically display in the list of all your apps. This can make it difficult for you to launch them or even add them to your favorite. So, you can just move them to your Android TV home screen to customize it.
The methods listed above are some of the ways to customize your android TV home screen.
RECOMMENDED >>> How To Free Up Storage Space On Your Android Phone