Creating a Facebook Page for your business is what you require to grow your business with immediate speed. Base on the fact Facebook is the largest social media platform, it is a great opportunity to use the Facebook Ads to expand and establish your business. Statistics has shown that Users visit Facebook every 5 minutes using their mobile phone since it's the most visited. Facebook is very engaging. It's more engaging than any other social media platform without a doubt. Most large and small business owners use this platform in locating their targeted audience. Most create groups and page to get the audience they require.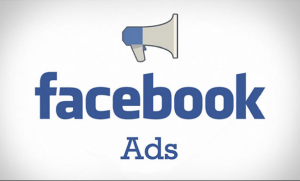 How to Create Facebook Ads
This is the step by step process in creating a Facebook account;
Visit Facebook Ads Manager seen in your Facebook drop-down menu when you click on "Manage Ads"
Carefully select the Facebook ads campaign objective that perfectly fits your business
State the budget for your ad campaign and define your targeted audience. You would be asked to input the details of the audience you need (age grade, location, gender etc.)
Now, create you ad using videos or images to suit your ad campaign.
Select the location your ad would be displayed in your post (ad placements). You can also use the Facebook default placement if you like but it's most advised.
Now, get your Facebook ads campaign running by placing your order. You do this by clicking the FB order button for submission. You will receive an email for confirmation after being reviewed.
Eligibility Criteria for your Facebook ad
Here are all the things you need to consider;
Knowing your targeted audience i.e. the set of persons you actually want to get your message across. It is considered the most important in growing any business.
Your business objectives must be total clear to you. This will help in knowing how to go about your ad campaign. It will determine your earnings.
Know your ad budget. Whether daily, weekly or monthly
Get the best Videos and Images to feature in your ads
Make sure you put all these criteria into consideration and meet them before you think of start up your perfect Facebook Page.
Here is how Facebook Ads Work
Was this article helpful?