When logging into your Facebook account, there are certain details that are required for you to access your account. These sign-in details include:
Your Phone number or Email
Your Password
A lot of times, we come across different security issues when using online platforms. Hackers and Scammers may attempt to access our accounts. Other times, we may have logged in our account on other devices, and for our account to be protected, it is advisable we change or reset our password. Facebook is aware, we may have the above issues, so they created the password change and reset settings to help users fix this.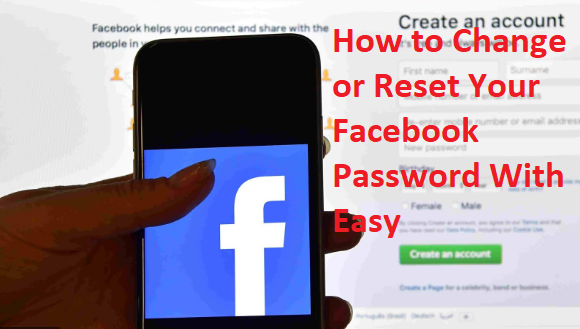 Change Your Password
Changing your Facebook password is very easy, to do this, follow the procedure below:
Click the inverted triangle at the top right of your FB page
Select Settings
Next to Change Password, click Edit
Input your resent password
Input your new password
Click on Save Changes
When you are logged into your Facebook account, there is a probability that you may forget your password. Once you find yourself in this situation, don't panic. From the Change Password option, follow the procedures laid down and click Forget your Password? and from the laid down steps, reset it. For the success of this, the email connected with the account would need to be accessed.
NOTE: Changing and Resetting your Facebook password are two different things. Although, the processes are quite easy.
Reset Your Password
Resetting your password is very straight to the point. To do this, follow the steps below if you are not logged in to Facebook:
Get to Find Your Account Page
Input the phone number, email, and username identified with your account
Click Search
Meticulously follow the on-screen instructions.
When resetting your Facebook Password, you are required to have a new phone number or email for it to be successful.
Don't Miss: How to Make $2,000 from Selling on Facebook Marketplace in 2 Weeks
Was this article helpful?