Facebook Zero otherwise known as Facebook Free Mode is Facebook's Text-Only version which helps users make use the platform without any bandwidth or data charge. FB does this by collaborating with social networking service providers. This is helping individuals come online even if they don't have data. The different between FB Zero and Data Mode is that the Zero (Free) Mode does not display any media while the Data Mode displays media. Funny enough, the Free Mode can help you control your data usage so you can have proper management of your bandwidth at every time.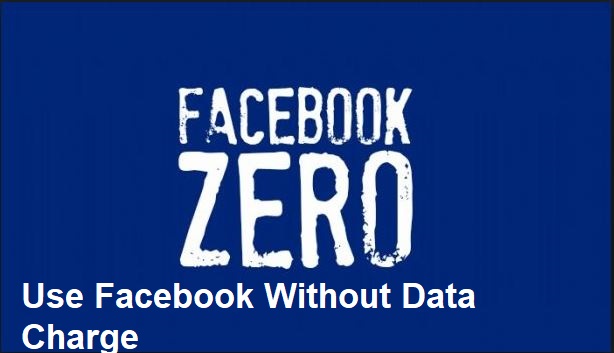 You would agree with me when i say that sometime, you focus on using the messenger more than you use the platform itself. Zero Mode is a very easy mean for you to stay connected at all time as you are given the opportunity to chat, see notification (all without any media).
Facebook Zero
Facebook Free Mode is only applicable when using the Facebook App on your mobile devices. It isn't available on the Facebook Desktop Site. This is why you should try to get the Facebook Mobile App on your device (IOS, Android or Windows).
Switching from Data Mode to Zero Mode on Your Facebook Mobile App
Facebook has made it possible for people to use their platform without any obstacle or excuse. Having different modes and versions is making the rate at which people use Facebook increase. You have the following:
Facebook Lite
Facebook Free or Facebook Free Mode
Messenger for Kids etc.
This is how advanced Facebook has become.
To switch from the data mode to the free mode, all you have to do is get to the top of your Facebook page using your mobile app. There, you will see a button which presents to you the option of switching from Data Mode to Free Mode.
READ: Facebook Messenger 4 Review – Latest Facebook Messenger App and Its Features
Was this article helpful?