Facebook Watch App – Facebook TV App | Facebook TV News – Facebook TV Shows – Some people call it Facebook TV shows, some call it Facebook watch, it also goes by Facebook watch app and some other names too, they all mean the same thing and today we shall go by FB watch app. This is a video on-demand service that allows creators to upload all kinds of contents, be it news programming, drama or comedy. Just like most Facebook features and services we are used to. This one is free too and the only requirement is an active Facebook account.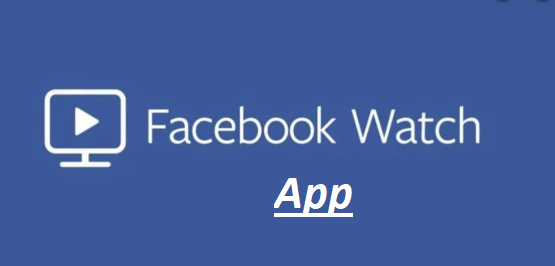 Facebook watch app is built-in FB and you can access it from your mobile phones through the popular FB mobile app, it can also be accessed through FB web and some selected streaming devices. Like Facebook messenger and Facebook Marketplace it has its own tab. Some people may feel Facebook watch app is a replacement for cable but it is not. It is like YouTube but not like YouTube TV because it does not have any live TV from cables or networks. It also has a similarity to Instagram TV.
Facebook watch app contains a combination of contents from FB contents creators and also professionals that were paid to display their contents on this service. FB watch app can also be seen as YouTube premium, but the free version in the sense that it contains original contents and it also has regular contents. There is more than one way to find videos on FB watch app.
The first way to find videos on FB watch app is the editor's picks. The editor's picks display videos on a large banner, you can see more videos on the editor's picks by clicking the arrow at the top right, these videos can be seen at the top of the watch page. You can also find videos from your top picks. Top picks work with algorithm, it gives you videos based on videos you previously watched, your hobbies, interests, location. Whilst the editor's picks cover the top of the screen, this category takes the remaining portion. You can also find videos by making use of the search option.
How to Use Facebook Watch App
To use Facebook watch app, you need a FB account. Though it is possible to use this particular feature without a Facebook account but a lot of pop-ups will be displayed telling to create a Facebook account. If you already have a Facebook account, you can use the steps below to know how to use FB watch app.
Connect your device to the internet.
Login to your Facebook account.
Go to the menu bar.
Select watch.
Facebook Watch App can be seen in the news feed page, represented by a TV icon at the bottom of the screen. FB watch App, like messenger and marketplace, are integrated with FB but a whole separate feature from the main page.
READ: Facebook TV Shows – Facebook TV Broadcast | Facebook TV Watch – Facebook TV Live
Was this article helpful?