Facebook Marketplace App is an e-commerce solution developed by Facebook for their users. This App helps you buy and sell things on Facebook. Although, users have been able to market their products on groups and sell things there. This has been okay with people but there are limits to this in terms of catchment. Anytime you see a marketplace icon on your FB platform that is the Facebook Marketplace.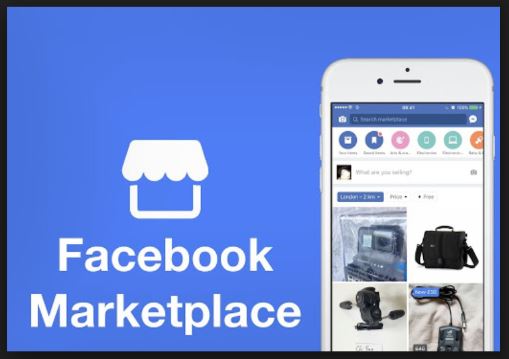 In the FB Marketplace, you can buy and sell things to people around your catchment. This is to say, that using the Marketplace App; you can set your product reach to a particular limit for safer transactions. You can set it in a way that only people in your Neighborhood, Town, City, State or Neighboring Towns, Cities, States can do business (buying and selling transactions) with you.
How to Buy and Sell Using Facebook Marketplace App
Buying
The Facebook Marketplace is a gallery of products being marketed to Facebook Users. To buy, all you need do is:
Open the FB Marketplace App
Search for what you want based on the categories given to you by the Marketplace (The products are categorized to help users find them easily)
Once you find what you want, the seller would be identified
Send a message to him or her for a bargain
Selling
You can also sell in the Marketplace as said earlier. Simply follow these steps:
Have a beautiful photo shot of the item you want to sell
Input the name of the item
Describe the item in detail and input the price at which it is to be sold
Pick the category your item falls under in the Facebook Marketplace
Add your location to enable buyers in your catchment find you
Finally "Post"
NOTE: It is free so make use of it today for buying and selling. It is important you know this isn't an app. It is a feature available to all Facebook Users.
READ: How to Win in Facebook Messenger Ludo Club Game
Was this article helpful?