Facebook Local App is an events app created by Facebook to help its users discover places and things that are recommended by friends they know personally.
With this app, you can keep track of the things happening in your locality. Meaning, you do not need to miss out on the upcoming events and activities to engage in with your friends. There is a lot you can explore with your friends using Facebook Local App. Using this app, activities happening locally will not at any time pass you by.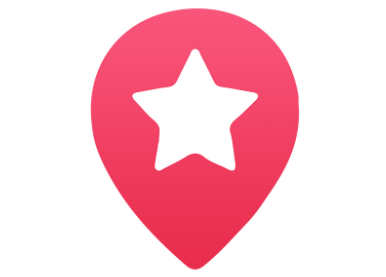 Features of Facebook Local
With the aid of FB Local App users get to see the most recent events, activities, and places their friends are interacting with. Also, you get to receive updates from pages you follow and event hosts.
Using this app, you can find activities and events happening around you on an interactive map and filter by time, category, location, etc. You can search for events and activities near you and even in another neighborhood or city. Users can explore a list of recommended places and events in more than 60 cities locally.
On this app, you can add calendars from your device to help you have an idea of all your plans in a single place.
Users can opt-in to get notifications about their upcoming events. This will keep them updated in case there are changes in any of the events. For events you haven't responded to, you will see their invitations at the top of your calendar.
On FB Local App, activities and events are being recommended to users based on what's popular amongst their friends, pages they like, events they've been to in the past, and more.
SEE ALSO >>> Facebook Events App Download – Facebook Events Manager | Facebook Events Page
Facebook Local App
Unlike most Facebook features that function right on the Facebook mobile app, Facebook Local App functions are a stand-alone app of its own. You can download this app from your Google Play Store and Apple App Store. To access it after download you are required to use your FB login details. Meaning, only Facebook users can make use of the app.
How to Download Facebook Local App on iOS | Download Facebook Local App
Open your Apple App Store on your Ios device.
Scroll to the bottom and then click "App".
After that, click "Search" and enter "Facebook Local".
Click the Facebook Local App.
Click "Get".
Click "Install".
Now, open your Facebook Local App after installation.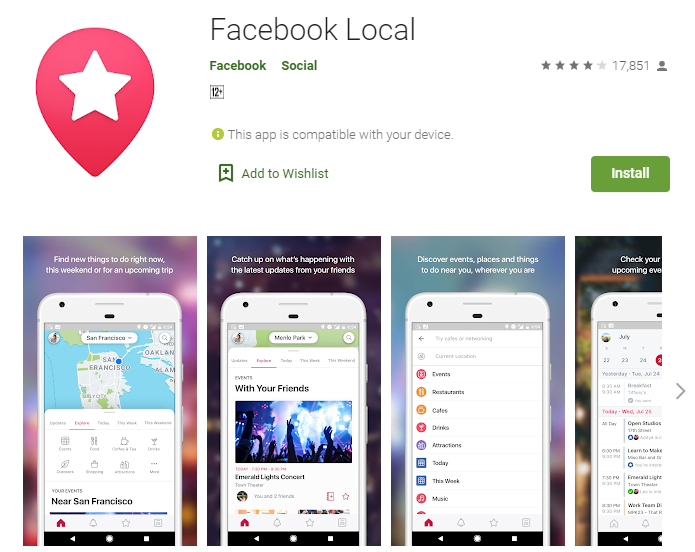 How to Download Facebook Local App on Android | Download Facebook Local App
Open your Google Play Store on your Android device.
Search "Facebook Local" using the search box at the top of the homepage.
Click the Facebook Local App.
Click "Install"
Finally, click "open" to access the app after installation.
At the point, just sign in and start making use of the app. You should tell your friends who enjoy events about it.
RECOMMENDED >>> How To Play Connect The Dots Game On Facebook
Was this article helpful?