Facebook Free Mode is a Facebook package that helps users make use of the platform for free. This means that there are no charges on internet connection (data) used for accessing FB. It can be referred also as;
Facebook Flex or
Facebook Zero
For this to happen, Facebook has to work with social networking service providers which make available the internet connection for users. This is great option for you especially if you don't have bandwidth. There is zero data charge on everything you do. Facebook Free is best when you just feel like chatting (using Facebook Messenger) and I will explain why shortly.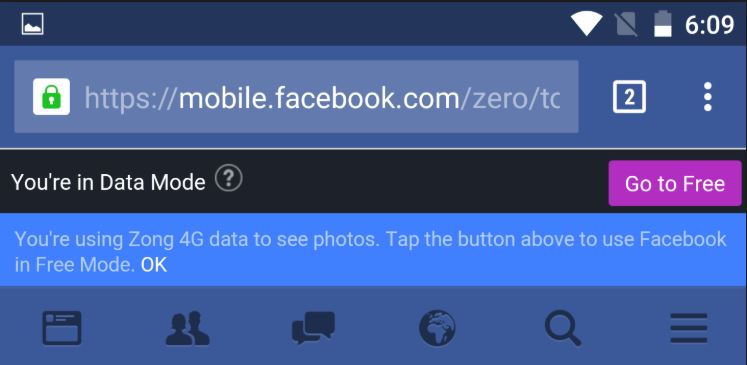 What you Need to Know About Facebook Free
It is important to note that there are just two (2) modes when it comes to using Facebook which are:
The Data Mode is that which demands a charge on bandwidth before you can access the FB platform. The Free Mode demands no bandwidth charge for access.
Facebook Free Mode cannot be applied when using Facebook desktop site. It is only available to those using the Facebook Mobile Application. Facebook Free Mode is a Text-only FB Mode where you are given access to just text and no media. This is what makes the two modes different in application.
How to Switch From Data Mode to Free Mode on Your Facebook App
Switching from Data Mode to Free Mode is very easy. This switch can help you properly manage your data at every point in time.
At the top of your FB Mobile App, you will observe a button at the top which gives you the option to switch. This button presents to you the two options of modes and as you pick you gain access to that which you chose.
READ: Facebook Asphalt 8 Airborne Hack & Cheats for Winning