Facebook (FB) Marketplace App 2020 – Facebook has given us a series of features over the year but the marketplace is one of the biggest. If you think of buying and selling anything online, FB is the right platform for you. Marketplace, a feature within the main Facebook app that you can use to buy and sell goods.

The company has given its users the opportunity to trade, you can buy and sell anytime your wish. This is Facebook's own marketing site and means you're not charged anything fee for you to either sell or purchase anything. Previously people used Facebook Groups to buy, sell, trade, and barter.

The FB marketing groups focus strictly on buying and selling. The groups are also very useful in this area and I'll be putting you through on just how efficient a group is and how you can join one.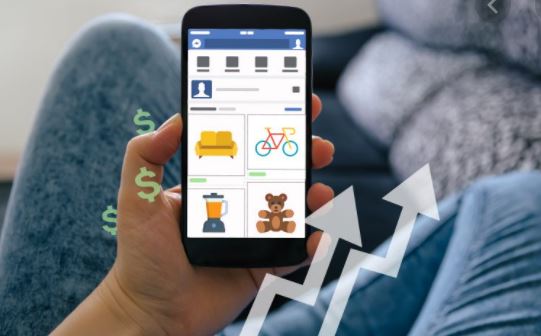 How To Access To Facebook Marketplace Groups
The marketplace is available on the Facebook app and on desktops and tablets. Look for the hamburger icon at the bottom of the app on iOS or the top of the right corner of your Facebook page on Android. If you choose to make use of the search bar, you can locate these groups by simply typing "Marketplace Groups."

The marketplace opens with photos of items that people near you have listed for sale. To find something specific, you can enter a keyword in search at the top and filter your results by location, category, or price. Next to the search icon, you'll see the categories icon, where you can go to discover items under Household, Electronics, and Apparel, etc. There's also a location tool to adjust your region.
How Do I Buy And Sell On Facebook
Given below are some easy steps to advertising your products for sale on marketplace groups:
⦁ From your Newsfeed, tap on Groups at the left menu bar and select the buy and sell group you would like to sell your products in.
⦁ Click on what are you selling.
⦁ Input the details on what you intend to sell. This includes things like; pictures of your products and some useful descriptions and also the price of your product.
⦁ Tap on Next.
⦁ Choose your audience.
⦁ Click on the post.

The feature helps you create awareness of your product, increase the trust between buyers and sellers.
ALSO READ>>>>Facebook (FB) Avatar App 2020 | Avatar Create Studio FB
Was this article helpful?