Facebook Avatar Animation – Facebook Avatar is the latest and most common features on the platform. A lot of you might have come across these avatars one way or the order and wondering how people get to design these things. Well, it can assure you, with the proper help you'll get from here on avatars on FB will be easy to create.
What Is Avatar Animation All About?
Like Snapchat's Bitmoji and Apple's Memoji, Facebook creates features the help you design cartoon characters that look exactly like you. For quite some time now, we have been used to sending Emoji, Stickers, and GIFs on the platform to express how to feel at that particular time but Facebook avatar has made it even better. With the cartoon characters, you can send them during a conversation, reply to comments, and even use them as your display picture. For those of you who are into anime designs and stuffs like that you would find this really interesting. That doesn't stop you from participating because the feature is for everyone and you can uncover that hiding talent of yours.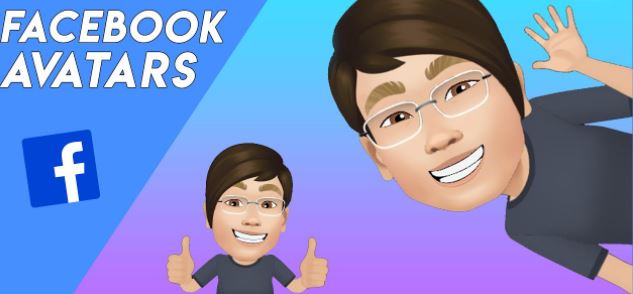 Facebook Avatar App
This the app that helps you create these characters and is it available on both iOS and Android. Facebook app is the one and only app for creating these avatars. Most people are fond of going online to search for hacked apps or the APK versions of it but you don't have to worry about all that. Right inside the app is the Avatars feature that you can use to create your very first Facebook Avatar but having the latest version of Facebook is a necessity.
How To Create My Facebook Cartoon Character
First, log into your account.
On your home page, click on the hamburger icon ( the icon with three straight lines).
Scroll down to where you have "Facebook Avatars".
Click on it and get started.
Everything you need to design your avatar is available for you. You can take a picture of yourself as a guide then start selecting features like your head shape, eye, nose, lips, skin color, body shape, and so on.
ALSO READ>>>>Download Facebook APK Latest Version – Update Facebook APK
Was this article helpful?