Epic's Game has updated us with a new, browser-based software tool powered by Unreal Engine named MetaHuman Creator that can create realistic human faces and help power more realistic body movements and facial animations.
Epic confirmed that the MetaHuman Creator can be used in conjunction with modern motion capture and animation techniques for creating lifelike movements and human interactions scenes built for video games, film, TV, and other formats. These photorealistic humans can be crafted in a matter of minutes and equipped with unique hairstyles and clothing, and then they can be designed further to meet the needs of a production.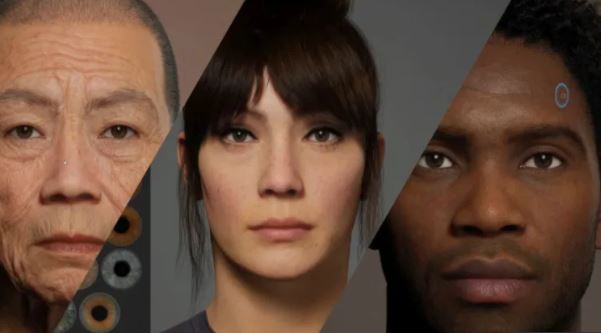 "Up until now one of the most arduous tasks in 3D content creation has been constructing truly convincing digital humans. Even the most experienced artists require significant amounts of time, effort, and equipment, just for one character," said Vladimir Mastilovic, Epic's vice president of digital humans technology, in a statement.
"After decades of research and development, and thanks to bringing companies like 3Lateral, Cubic Motion, and Quixel into the Epic family, that barrier is being erased through Unreal Engine, and we're thrilled to introduce MetaHuman Creator."
It's not clear when Epic intends to release MetaHuman Creator outside a broad 2021 release window, but interested developers and artists can sign up for updates on the Unreal Engine website.
TECH NEWS>>>>Facebook Is Putting Efforts To Build Its Own Club
Was this article helpful?