Let us introduce to you a new WhatsApp mod that was designed by DELTALABS STUDIO called Delta YoWhatsApp. These same people are the creator of the well-known GBWhatsApp Delta mod for Android. This particular version was created with more customized features and a unique UI. The Delta YoWhatsApp is coming after Facebook has threatened to ban users of all modified versions of the app. The developer of this app has said it is going to stop updating the old DELTA GBWHATSAPP, so as to focus on the new DELTA YOWHATSAPP.
You should also know that this app is not made available for users on Google Play Store, which is why we provided this article to show you how you can get it. This Delta YoWhatsApp actually looks similar to the normal YoWhatsApp but then it comes with its own unique features. This is to say that, this app is created directly from YoWhatsApp but with added features.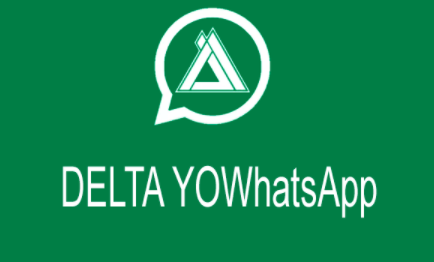 DELTA YoWhatsApp Latest Version
The latest version of this app is known as Delta YoWhatsApp v3.5.0. It is free of charge, easy, and safe to use, just like it is in other versions of WhatsApp mods. It is worth just 43.3 MB and it is accessible with the use of Android v4.0.3 and above. According to the people that developed it, this app does not use up any data from users. You can also be able to run the app with your regular WhatsApp on the same phone.
Features
Below are the features that comes with this app:
The app comes with customer, light, transparent and dark theme.
It has fancy text and a custom emoticon for Statuses and Chats.
It also comes with drawer icons and custom tab.
Comes with wallpaper editor that has that of Telegram pattern.
It also comes with Do Not Disturb Mode.
The app was created with curved bottom navigation menu.
It views Instagram Stories
It has drawer layout
Row with Card
There is custom search
And also, all the original YoWhatsApp features.
Where to Download DELTA YoWhatsApp
Unlike every other mod version of WhatsApp, this DELTA YoWhatsApp is not made available on Google Play Store. You can be able to get the latest version of this app with links.
What's New
You can auto-forward text messages.
It comes with schedule message features.
There is auto-reply message.
There is movable floating chat view with it.
It has Toast Statuses Crash (Fix)
Home Row Height (Fix)
It shows Hide Fast Scroll and many others.
How to Install Delta YoWhatsApp Delta APK On Android
The process of installing this app is the same as your regular WhatsApp on your phone. Just follow the instructions below.
You first need to download the app.
Then you install and open the Delta YoWhatsApp app.
Type in mobile number and verify it.
You can also backup your chats if you wish and start enjoying the features of this app.
RECOMMENDED >>> Delta GB WhatsApp APK 3.5.0 Latest Download