If you happen to love WhatsApp mod, then you are definitely going to love the latest Delta GB WhatsApp v3.5.0 Apk made available for Android. This app was designed by DELTALABS STUDIO, the app was created with both WAMOD APK and GBWhatsApp features. The Delta GBWhatsApp app was created in 4 different options and these options include dark theme, light themes, custom color theme, and transparent theme.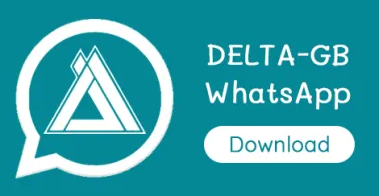 The Delta GB WhatsApp features short cut options which includes;
The ability to long tap on the camera icon to create your status.
You have the ability to long tap on the Attachment icon in order to open BOM chat.
The ability to long tap on the Chat icon from the bottom of the home in order to display normal view.
Here are the features of this app;
The stickers: You can use any stickers app to add stickers to your delta GBWhatsApp.
No More Forward Tag: there will no longer be any visible forward tag anytime you forward the message from any of your contacts or friends.
Ability to block calls: This app makes it able for you to block calls with or without displaying ringing to the opposite person.
Group calls are enabled in the latest version of this app.
They increased forward limit for users in Indian. And so, you can be able to spam as much as you wish.
Different languages such as English, Spanish, Italian, Hindi, Indonesian, and Portuguese are supported in this app.
You can enable the lock with a password.
You will have the ability to clean all your WhatsApp files from the device.
You can also be able to select your launcher icon from the different styled 35 icons.
Ability to backup Data
You can be able to use any third-party video player. You can even download Mx Player Pro from here.
The Video Limit is 50MB.
The Audio Limit is 100MB.
You are able to send the original image without the need for compressing.
You can create 7 Minutes video for your status but only GBWhatsApp users will be able to see a full-length video.
You can change the font of the GB DELTA Application. They have 30 Fonts available as of now.
There is auto-reply.
It comes with Message Scheduler.
It has "Do not disturb" mode in it.
All Privacy settings are available.
It comes with an anti-revoke option.
Where to Download Delta GB WhatsApp v3.5.0 Apk For Android
This Delta GB WhatsApp v3.5.0 app is not available on Google Play Store because it is said to be a Modified app. But you can be able to download the app with a link.
RECOMMENDED >>> RAWhatsApp iOS Apk Edition v8.51 By Ridwan Arifin {RAWA}