Change Facebook Password – Facebook has always been concerned about the security of its users and this is the reason they made it possible for their users to change their passwords from time to time. There are complains out there about Facebook accounts being hacked or unauthorized attempts made to access Facebook accounts. It is a wrong practice to access your Facebook account on someone's device and not sign out. Doing this can put you in so much danger of losing your Facebook account. No other person should be allowed to know your Facebook password asides you and your password should be something people can't connect to you like; nickname, date of birth, you own name, your favorite things, etc. People have lost their Facebook accounts because of these security issues.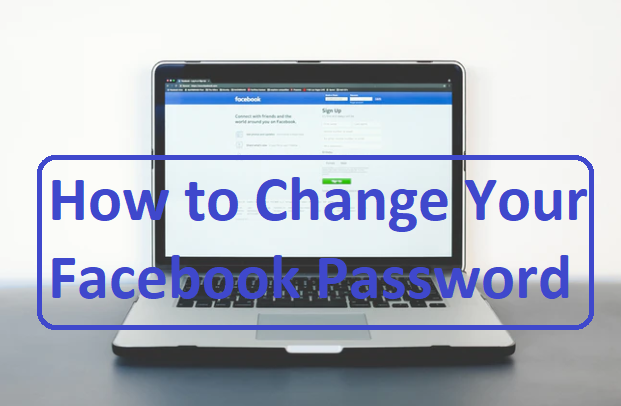 The Facebook Help Center has always been at the service of Facebook users to help them get back their accounts. It is also very possible that Facebook users can forget their login passwords. Not everyone finds it easy to remember things but Facebook being really helpful has developed their service to meet the needs of their users. Whenever you find yourself in a position where you can't remember your Facebook password, don't fret, it can be resolved with so much ease. Just visit your Facebook sign up page and click "Forget Password". From the page you would be directed to, kindly follow the instructions carefully and you will be able to access your Facebook account again.
How to Change Your Facebook Password
To change your Facebook password, you don't need to worry so much. It is so easy if you follow the procedure below:
Log in your Facebook account
Get to the menu bar icon at the top right of your homepage. It is in the form of an arrow pointing downwards for desktop and 3 horizontal lines for mobile
Scroll down and tap "Settings"
Tap "Security and Login"
Get to "Change Password"
Tap "Edit" beside Change password
Input your current password
Input your new password
Input your new password the second time
Then, tap "Save Change"
PEOPLE ARE ALSO INTERESTED IN: Change Facebook Password Facebook – How to Change Password On Facebook Account
Change Facebook Password Facebook – There are several reasons why Facebook users may want to have their sign in password changed. The whole idea behind the change of Facebook password is to protect their…..Read on
Was this article helpful?