Adobe Spark Post is a graphic design app launched by the developers of Adobe Photoshop. Not everyone finds it easy to make use of the Photoshop software available on PC. Designs don't only capture the eyes but the mind too. The reason behind the introduction of the Adobe Spark Post App which is available on mobile is aimed at giving individuals a new way to see graphics. With this app, you can easily learn how to make graphic designs at the tip of your fingers. Experts in graphics field can design on the go with so much ease.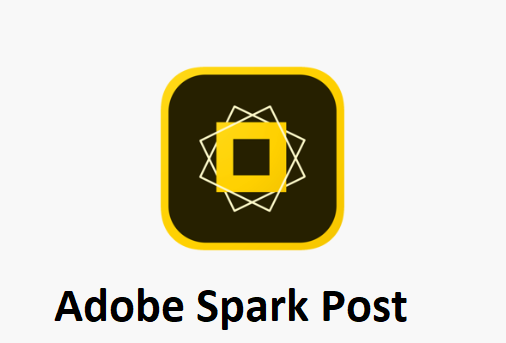 One thing about the Adobe Spark Post App is that it doesn't give you any reason to doubt its quality. You can come up with very amazing designs that would get people shocked when they find out you made them with your mobile device. This app is very professional and can be used by anyone since it simplifies the principles of graphic designing.
Things You Need to Know
Professionally-designed templates are made available to users. You can tweak them and make a design of your own in some minutes by adding images, text, design filters to help give you stunning graphics. Using Spark Post, you get to explore color palettes, new layouts, typography filters, and more. Users can save themselves a whole lot since they can easily create professional flyers, collages, invitations, and ads to help promote their brands and businesses online. This app is very flexible and the more you make use of it, the more advanced your graphics skills will be. Now, you can do your graphic designs on the go whether you are on a bus, in the office, on the subway, etc. As the inspiration comes, you can pour it all out using Adobe Spark Post App
How to Download Adobe Spark Post on Android
Open you Google Playstore
Using the search box at the top of your homepage, search "Adobe Spark Post"
Click on the Adobe Spark Post App
Click "Install"
"Click Open"
How to Download Adobe Spark Post on iOS
Open your Apple App Store on your iOS device
Scroll to the bottom of your page and tap "App"
Click "Search"
Click "Adobe Spark Post"
Click "Get"
Click "Install"
Click "Open"
Make sure you sign up using your email address, Google account, or Facebook account.
PEOPLE ARE ALSO INTERESTED IN: Vskit for Android Free Download – How to Download Vskit App | Short Videos More Fun
Was this article helpful?